Inspiring the Community: Charlwood Village FC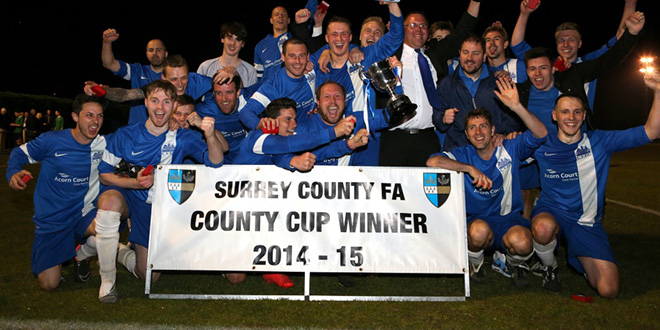 One of the things we love most about our local villages is the real community spirit they show – with everyone knowing everyone and getting stuck in at local events, as well as appreciating their rich village history.
Of course, Charlwood with its calendar of events, group meetings and goings-on, really epitomises this – and when we heard news about just how the local football team, were inspiring other village residents; not only through winning trophies, but through their role model behaviour – both on and off the pitch, we knew we had to feature their story!
Formed in 1996, Charlwood Village FC has encouraged members of all ages (their youngest is currently aged five, and oldest is the Club's president who is 90!) to get involved and make decisions about how they want their group to run, creating a strong set of club rules. Players keep themselves physically fit and pride themselves on their sportsmanship– so much so that, last season they were awarded a certificate for it by Surrey Football Association. "CVFC, as they are popularly known, are always at the centre of any village event," local resident Penny Shoubridge said. "The very fact that member's fathers, grandfathers and great grandfathers played for the village inspires players to achieve their best and work together as not only a football team, but a social team too. As a group they have run community race nights, volunteer to run the BBQ at village events and enter the village Tug of War competition."
"I just love the ethos of the club and really enjoy watching them play," Penny, whose son Dan is club captain and was recently given the Players Player award, continues. "They are so welcoming and inclusive, encompassing everything that is great about team spirit and Charlwood community. Players and supporters alike!"
Training for the new season has just started. Kickabouts are every Thursday evening at 6.30pm at Charlwood Recreation Ground. If you would like to join this great group, visit: www.clubwebsite.co.uk/charlwoodvillage!
We wish them a very successful new season!