Horsted Keynes Celebrates The Austen Family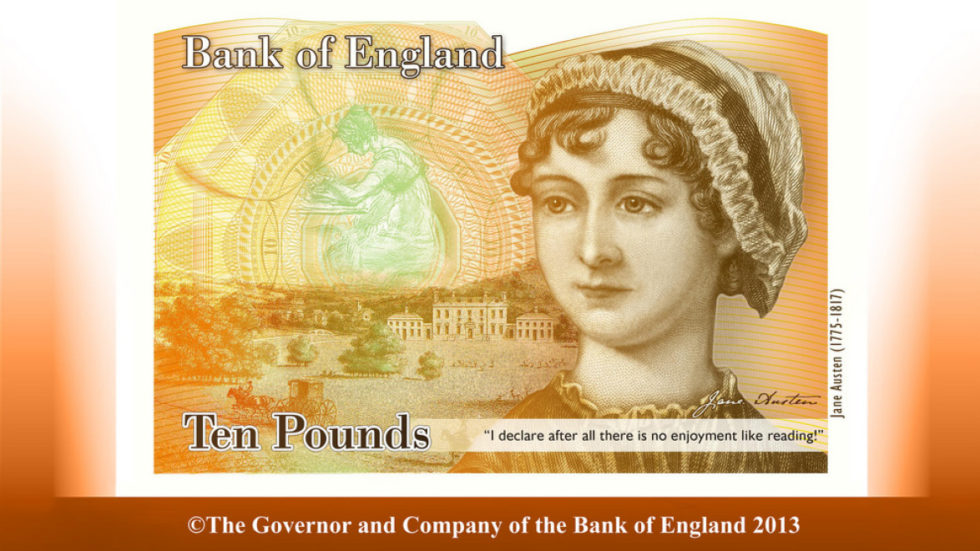 The lovely Mid Sussex village of Horsted Keynes has been the home to several famous people – Land of Hope and Glory author Arthur Benson, former Prime Minister Sir Harold Macmillan and three relatives of Jane Austen – perhaps the nation's favourite novelist.
Sackville, John and William Austen were Rectors of St Giles Church in Horsted Keynes for 39 years, during a time when not a lot was written about the village. However, Jane Austen's Horsted Keynes Relations written by historian and author Ann Govas fills this gap.
The book outlines the history of how these Austen Rectors were related to Jane and paints a picture of the life of William Austen, who was a Rector for 28 years, through the medium of early newspaper reports, pictures and contemporary letters. His work as a Rector is examined, particularly in his role establishing a National School for the children of poor agricultural labourers.
Tuesday, July 18 marked the bicentenary of Jane Austen's death, and in celebration of her life – she will be the next figure to feature on £10 notes. The note will be printed on polymer this month with tactile features for the blind and partially sighted. The new Jane Austen £10 note follows the launch of the Sir Winston Churchill £5 note.
Ann says: "We have had 14 men featured on banknotes but only two women, Florence Nightingale and Elizabeth Fry have graced our currency. I don't think that you have to be a strong feminist to welcome another woman to our £10 note. The design on the note itself is interesting and seems to me to mirror Jane Austen's complex personality."
Features of the design include the quote – "I declare after all there is no enjoyment like reading!" from Pride and Prejudice (Miss Bingley, Chapter 6). Jane Austen was the master of weaving a subtle undercurrent of wit and satire gently through her novels and the quote was chosen because of this. If you are a fan of her work, you will be able to appreciate the irony of this quote.
Another feature is a portrait of Jane Austen commissioned by Jane's nephew James Edward Austen-Leigh in 1870 and adapted from an original sketch of Jane Austen, drawn by her sister Cassandra Austen. Interestingly, James Austen-Leigh actually asked the painter to pretty up the portrait that Cassandra drew of Jane. This suggests that we don't actually know as much as we thought we did about Jane Austen. She is still very much an enigma.
[box type="shadow" align="" class="" width="600″] [one_half]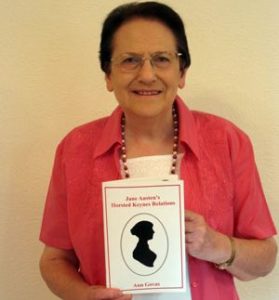 [/one_half][one_half_last]
The anniversary seems like the perfect time to explore the connection between Jane and her Horsted Keynes relations. Jane Austen's Horsted Keynes Relations is £5.00 a copy and can be ordered from ann.govas7@gmail.com.
All the money made so far has been kindly donated by Ann to the St Giles Church.
[/one_half_last] [/box]
The note will feature an illustration of Miss Elizabeth Bennet undertaking the examination of all the letters which Jane had written to her – from a drawing by Isabel Bishop (1902-1988) and the image of Godmersham Park which is the home of her brother where she visited often and which is believed to be the inspiration for a number of her novels.
Finally it will feature Jane Austen's writing table which is the central design in the background. It is inspired by the 12 sided writing table and the writing quills used by the author at Chawton Cottage.
By Georgia Lambert