Horley's Moving Boundaries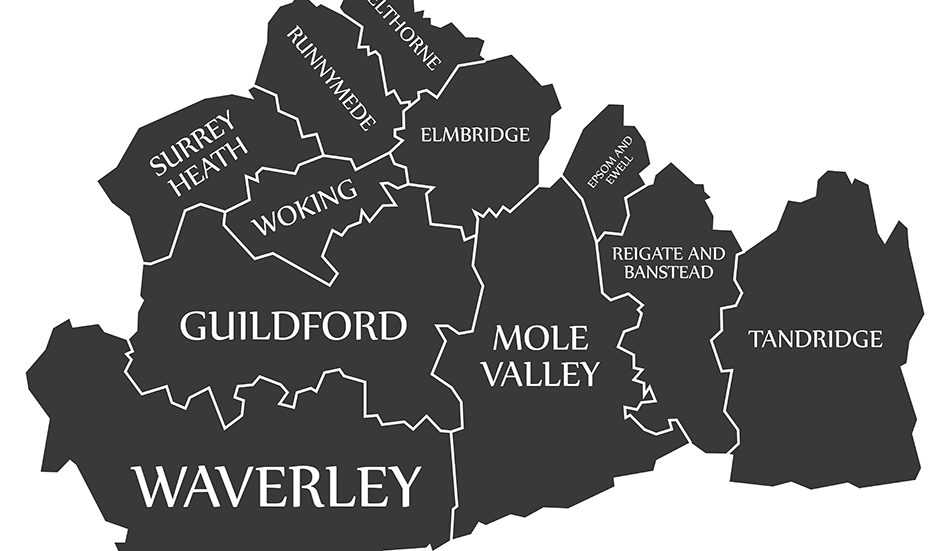 Horley's Moving Boundaries
This month, as many voters across the United Kingdom go to the polls on Thursday, May 2, RH History Uncovered looks back to the early 1970s when Horley's local authority boundary controversially moved from Surrey to West Sussex, before returning back to the county of Surrey alongside the village of Charlwood shortly after.
The Local Government Act of 1972, came into force on April 1, 1974, it brought controversial and far-reaching changes to historic county boundaries of England, one such boundary change was that of Surrey and West Sussex – the act, saw Charlwood, Horley and Gatwick Airport placed into West Sussex.
The transfer of Gatwick Airport and the surrounding areas of the village of Charlwood and Horley from Surrey to West Sussex at the time was met with local opposition, it was strongly opposed by Surrey County Council, Dorking and Horley Rural District Council and Charlwood and Horley Parish Councils.
Those arguing against the transfer claimed it would lead to a loss of expertise which had  been built up by local authorities in Surrey on local infrastructure such as airport management and planning, school catchment area challenges and a transfer would result in administration being based in Chichester.
Local opposition came to a head at the end of 1971 when The Times reports that a demonstration by around 1,500 local people on December 5, 1971, brought traffic disruption on the main London to Brighton road, held in opposition to the proposed boundary changes.
Pressure on Edward Heath's Conservative government led to Michael Heseltine, then Under-Secretary of State for the Environment to announce that although Gatwick Airport would make the move from Surrey to West Sussex further consultation would take place in relation to Charlwood and Horley.
Surrey County Council's proposals to keep Gatwick Airport in the county were rejected by the House of Commons in 1972, a new act, The Charlwood and Horley Act 1974 was put forward by Graham Page, Minister of State at the Department of Local Government & Development.
The act which came into force on April 1, 1974 saw a realignment of civil parish boundaries, and a new parish was created – Charlwood in Mole Valley District, Horley in Reigate and Banstead District, Salfords and Sidlow, created from parts of Charlwood and Horley parishes, and included in Reigate and Banstead.
Changing Times
The early 1970s witness a series of changes:
– Age of Majority – On January 1, 1970, the UK recognised the threshold at which laws
relating to bestowing adulthood and declared in law 18 as the age of majority, replacing
the previous age of 21.
– Decimalisation – On February 15, 1971, the UK decimalised its currency, £1 became
made up of 100 pence, this replaced, previously, £1 being 240 pence, with 12 pence in a
shilling and 20 shillings in a pound.
– European Communities Accession – On January 1, 1973, the UK's membership of the
European Communities (EC) came into effect, the treaty of accession to the EC was
signed a year earlier.