Horley Royal British Legion Members Pay Tribute To War Dead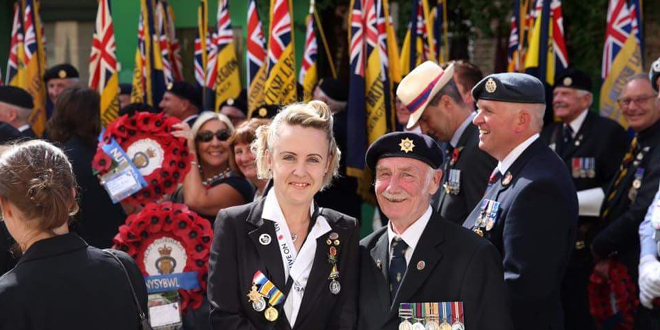 Two members of the Horley Branch of the Royal British Legion have attended a five day event to commemorate the centenary of the end of the First World War.
Georgia Stone and John Meyer visited war graves and places of historical interest in Northern France and Belgium including Ypres, Passchendaele, Tyne Cot and the Somme.
The trip culminated with legion members, carrying standards and wreaths, and marching about a mile to the Menim Gate for a service and to lay wreaths.
More than 2,000 members of the Royal British Legion took part in the event which was a re-enactment of the pilgrimage that took place 90 years-ago to mark the end of the war 10 years earlier.
August 8 1918 marked the start of the Hundred Days Offensive marking the start of the final phase of the First World War, a decade later, veterans and war widows visited battlefields of the Somme and Ypres before marching to the Menim Gate.
On August 8 this year, the Royal British Legion recreated this pilgrimage by inviting two members from each branch nationally and abroad, to take part in the re-enactment of this event with Georgia and John representing the Horley branch.