Horley & Crawley FMA UK Action and Support Group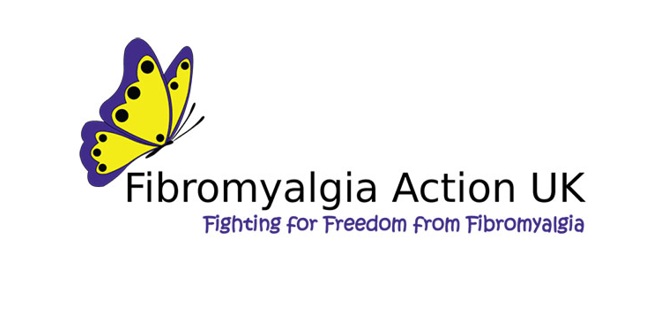 At the beginning of the decade there were more than two million cases of fibromyalgia recorded in the United Kingdom but for many suffers in the UK their condition goes undiagnosed, and many GPs know little about the disease and treatments, but there is a group close-to-home doing its bit to help.
Horley & Crawley FMA UK Action and Support Group is a local support group working within the framework of nationwide charity FMA UK. The group says in just a five-mile radius of Horley there are more than 40 sufferers and the group is there to help and support those with the condition.
Fibromyalgia has more than 280 symptoms and is largely an individual illness because it causes such differing ailments including chronic widespread pain, dizziness, pins and needles and depression to name just a few of the symptoms which can damage careers and personal relationships of sufferers.
Laura Hunt from the group says that some sufferers may have to give up work, some have marriage breakdown, as there is a feeling that one cannot make plans as one can never know how they will feel from one hour to the next, and that the group stands to fight loneliness from an invisible illness.
She knows about fibromyalgia first-hand when in the winter of 2015 she suffered from fatigue – she described how she was sleeping without a problem but still felt tired. She underwent several blood tests and each one suggested she was suffering from a vitamin D deficiency which was treated.
By Easter 2016, Laura explains how her condition worsened while visiting Brighton, she said: "My legs felt like I had run a marathon and the pain was unbearable, they felt just like jelly. At home I fell asleep for hours and hours and the next day I had to walk with a crutch, I haven't walked unaided since."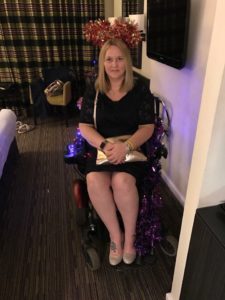 After months of struggling to find the medication that worked and a GP's diagnosis of fibromyalgia things looked bleak for Laura, but after a referral to a specialist, she has been officially diagnosed and also now registered disabled and received support to get an electric wheelchair enabling her to work.
"Treatment I have been given is pain killers to try and dull the pain; I take around 18 tablets a day. I have just applied for a council property as I privately rent and I now need an adapted property that I can use my wheelchair in, but I have been able to stay in work which is amazing" Laura added.
The group offers hands-on support and information on fibromyalgia and advice on how someone with the condition can adapt their home. Other help can be the contact details of specialists in the area, how sufferers can get the referrals they need and the chance to meet others with the illness.
Laura says that this is vitally important as even loved ones can struggle to understand fully the impact of fibromyalgia on the sufferer. She also hopes that the group can do its part to help raise both money and awareness to ensure help is given to sufferers and their families who need it most.
[box type="info" align="" class="" width="600″]
Horley & Crawley FMA UK Action and Support Group meets on the second Monday of each month at Delta House, Horley, RH6 7LD.
For more information call: 0844 887 2463, visit: www.facebook.com/HCFMAUK/ or email: hcfmauk@gmail.com
[/box]
By Jacob White