Homework or Just Hard Work?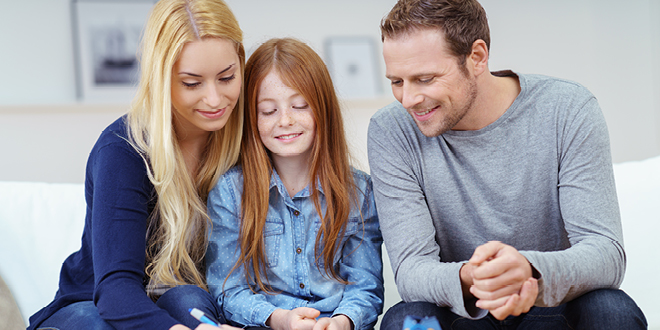 Your guide to encouraging your child to do their homework – it's about the right environment, setting boundaries and understanding the benefits
We've all heard those groans about homework from our children: 'but it's not due in until next week,' 'can I do it at the weekend instead?' and the infamous 'what's the point?' But with homework playing an important part in our child's lives and development, it's time to get into a healthy homework routine. If you're struggling now we're into September, and the new school term is in full swing, here's some handy tips:
Create an inspirational environment
You know your child best – how do they learn? What makes them tick? What gets their creative juices flowing? Do they absorb more by reading or through getting hands-on? By teaching and supporting them in a way that encourages the natural way in which they learn, it makes the homework experience a whole lot easier. Expand on this by creating a relaxing, yet stimulating working environment to encourage them further – it needn't be difficult either!
Allocate a space – be it a room or just a small area in the living room, kitchen or their bedroom, which is a peaceful place to absorb information. Set up a desk or table, stocked with a homework diary, pens, notebooks, a calculator and a dictionary, away from all distractions to keep your child focused during the designated time. If possible, have a homework chart, showing their progress and achievements to keep them engaged!
Set those boundaries
All parents know that children need boundaries, and it's even more necessary when it comes to homework. It takes an average of 21 days to get into a new routine, so it's key to enforce the homework boundaries as soon as you can so that it becomes almost second nature. If children know that after coming home, having a snack and chat about their day, that it's then homework time, the routine can be quickly established. Be on-hand to help them, should they get stuck but also encourage them to learn, or to problem solve, by themselves.
Reward work well done
Whether it's doing an activity that they love or organising for a friend to come over for dinner, acknowledging the efforts and hard work put into homework time will further spur your child on! Use a homework chart or diary to set goals and discuss possible reward options for when they are complete. With the thought of playing football or going to ballet at
the weekend, or having their best friend over, half an hour of homework doesn't seem too bad!
[box type="shadow" align="" class="" width="600″] 5 Benefits of Homework
Homework teaches children how to use what they have learnt at school and put it to the test!
Extra-curricular learning helps pupils prioritise tasks and become better at time management.
By doing homework and problem-solving independently, homework teaches children how to work by themselves.
Homework gives children a life skill; showing them how to cope when doing something that they might not want to do.
When reviewing work carried out from home, teachers (and us parents!) can see just how well our child is learning – and understanding the subjects discussed.
[/box]
By Shelley Welti