Holiday Inn Gatwick Worth's 'Live from Your Bedroom' Kicks Off in Style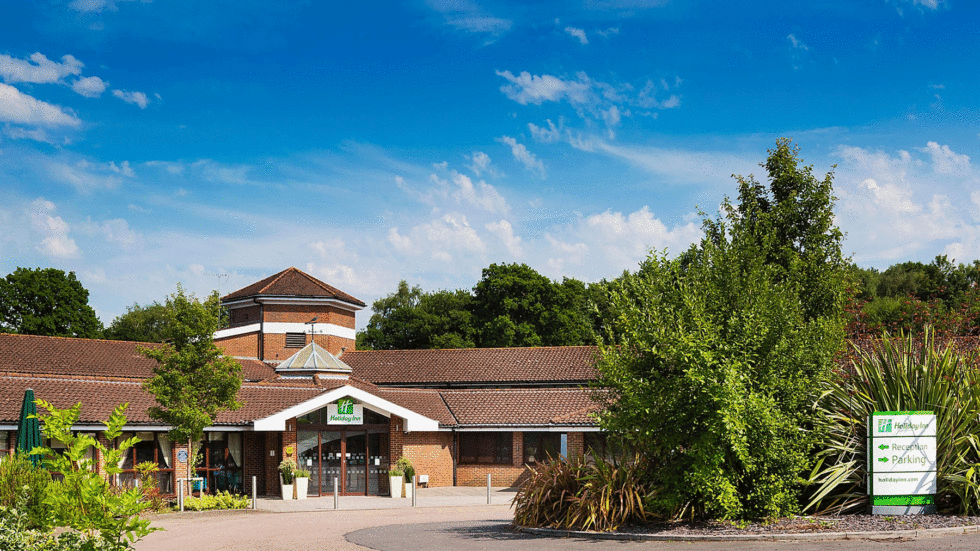 Our very own Heather from our Sales Marketing desk took a (very) local trip this weekend, here's what she thought…
We're hearing of how lots of local companies are adapting their businesses to suit the current situation but one hotel in our area have gone above and beyond with such a creatively brilliant idea, it blew my mind!
Holiday Inn Gatwick Worth know their local community and they realised that local people have been desperately missing events, but they want them to be equally safe as they are fun.
The hotel embodies everything leisure with a team of event organisers and hospitality staff that want to do what they do best and the hotel fortuitously happens to be built with bedrooms facing onto a courtyard!
With a bit of creative genius, flair and imagination "Live from Your Bedroom" was dreamt up!
Revellers book a bedroom with a view of the courtyard which has a stage erected for bands to perform while guests watch from the safe and very comfortable surrounding of their bedrooms.  With windows open, disco lighting and pre-band music, the atmosphere and sense of excitement that we'd thought could only be created by being in large groups, was actually there! For the first time in a while, we were part of a live event.
The weather was awful but with true "the show must go on" mentality, The Kicks rocked the night away while guests sang and danced along to all the festival favourites.
Watching other guests, from 5 to 65, laughing, dancing and thoroughly enjoying themselves, we thought, "Yep, Holiday Inn Gatwick Worth, you are truly onto something here!"
The hotel had festival food on offer at very reasonable prices with pizzas, burgers and more, being delivered to your room with drinks and no taxi home to worry about. Stay overnight in their very comfortable rooms and enjoy a delicious hot cooked breakfast in the morning. It almost felt like a taster of the holidays that we didn't get this year.
I couldn't recommend Live from Your Bedroom highly enough, click here for their website to check the availability over the next few weeks where tribute bands such as The Elton John Experience and The Take That Experience are still to play
 …so tell us Holiday Inn, is there more to come?
Hotel Director Chris Schoeman said: "Festivals have been cancelled, concerts have been postponed, theatres are still unable to open and now even cinemas are beginning to close. So we want to give people a reason to come together (socially distanced of course) and make up for missed birthdays, anniversaries and other celebrations over the last few months, whilst also supporting other businesses and performers who have been without any income for a long time. When booking our performers, they had informed us of how difficult it had been for them trying to find work recently, so we are thrilled that they are able to get back up on stage once again here at the Holiday Inn London Gatwick Worth!"