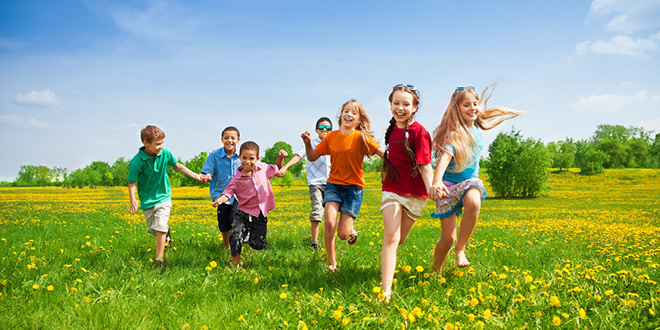 What To Do When Granny Goes Gallivanting
More than half of parents in the UK rely on grandparents to help them with childcare, especially when it comes to returning to work after maternity or paternity leave and during the school holidays. In fact, recent reports suggest that 14 million grandparents look after their grandchildren (mostly under preschool age), saving British parents an average of £7,615.69 in annual costs. But what do you do when the hard-working grandparents need a well-earned holiday or a few days off? Don't fear we've got it covered:
Day Nurseries
Day nurseries not only provide educational Ofsted registered childcare for babies through to four year olds (in different rooms and with specialist staff), but they also flexibly look after children, be it for a working week, a few days a week, a day and even down to mornings or afternoon sessions, making it a great option should you need help over a certain period. Of course, as well as looking after your child, nurseries provide pre-schoolers with plenty of activities to grow their social skills, like sharing.
Holiday Clubs
Having a fun place to head for in the holidays is a must to keep the kids occupied and happy and also to help keep that working mum guilt at bay. Many local schools and private organisations run clubs for primary and junior school aged children, which will see them get stuck into sports and crafts and meeting lots of new friends. During the six week holidays, you'll also find plenty of summer camps happening too, which no doubt will give children plenty of adventures!
Kids Swap
From experience, we all know that our children behave better and are happier when playing with other children, so why not double up with another parent and take it in turns? One mum or dad can look after the kids one day and you or your partner can host the next time. This solution keeps the children busy and can cut the amount of childcare needed in half!
Enjoy time together
Taking time off may not be ideal, with busy work schedules and lack of annual leave, but if there is no other option – just enjoy it! In the worst case scenario, there is unpaid parental leave of up to four weeks for each child under eighteen. Of course, spending time with the kids needn't be expensive or boring either. Go on walks, bike rides, take trips to the park or have a crafty afternoon at home and just enjoy making memories!