Hazards at Home: Keeping Your Child Safe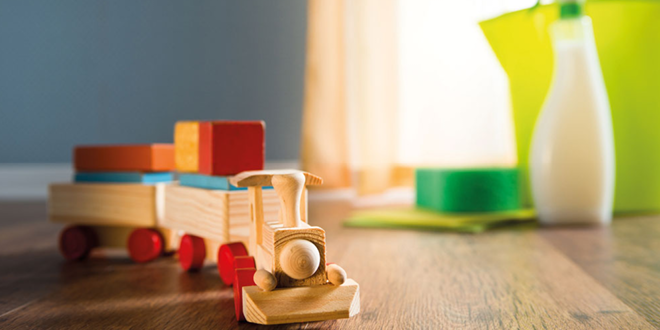 Home may be where the heart is, but it's also where danger can lurk as each year more than two million children (aged 15 and under) need medical attention, after suffering from an accident in the home.
Those most at risk are children aged 0-4 years, with falls and fires being the most likely dangers.
To help keep your child safe, we've uncovered the top five hazards within your home, along with just how you can reduce the risk of your child being injured.
Falls
Falls are the most common non-fatal accidents that occur in the home, with 58,000 children injured each year. To limit the chances of your child slipping on a wet floor or taking a tumble down the stairs, be sure to clear up any spillages, have secure rugs/bath mats and hand rails on both the stairs and in the bath. If you have small children, stairgates at the top and bottom of the stairs can also prevent them exploring by themselves.
Fire
Did you know that the highest number of accidental child fatalities are due to domestic fires? Make sure your child is aware of the dangers and have an escape route planned and practiced, so everyone knows how to get out safely. Keep matches and lighters out of sight (and reach) of children and always extinguish candles and cigarettes fully.
Don't forget to check your fire alarm regularly too!
Choking Hazards
The thought alone of a child choking is fear-inducing for parents. Minimise the risk of your child accidently swallowing objects like toys and hard food, by keeping small toys out of reach of young children and ensuring that foods such as nuts or hard sweets are eaten sensibly. Eating meals around the dinner table and showing your child how to chew properly can also reduce this super-scary risk.
Poisoning
More than 28,000 children receive medical attention from poisoning each year – many of these from medicines, household products and cosmetics found at home.
To prevent your child getting their hands on liquids they shouldn't, remember to lock medicines and cleaning products in a cupboard, or better still; buy those in 'child protected' packaging.
Some plants can also be poisonous and irritate the skin, which is worth noting too!
Sharp Objects
We all know that children learn through discovery, however, with sharp objects throughout our homes, it can be difficult to keep these away from wandering hands.
In the kitchen, make sure items such as knives, graters and peelers are kept in a suitable place, high enough that your child can't reach. The garden also poses hazardous, as items such as rakes, saws and lawnmowers can be sharp, but attractive potential 'toys' for little hands. Never leave these items unattended and lock in sheds/garages when not in use.
By Shelley Welti