Green People Interview with Founder, Charlotte Vøhtz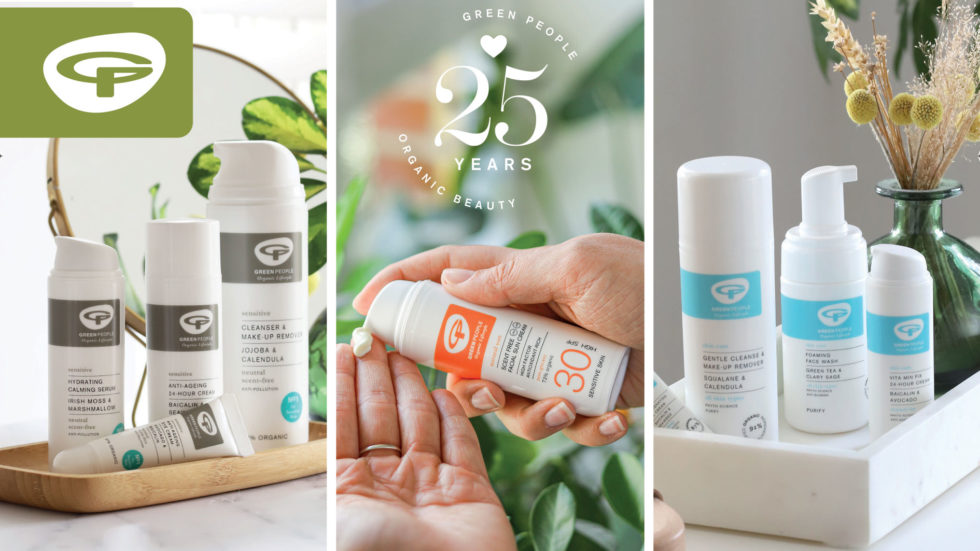 I caught up with Charlotte Vøhtz, organic skincare pioneer and Founder of Green People and found out all about her favourite products, the history and values of her business and what it offers to Horsham and the U.K.
When was Green People founded?
"Green People was founded back in 1997, but the journey really began in 1994. My late daughter, Alexandra, had eczema and I was looking everywhere for something that could help her skin. Top dermatologists all said the same thing, put steroids on her, but that wasn't the way I wanted to go. A few months later I handed in my notice at work and started trying to find out how I could help her."
What sets Green People apart from the rest of the market?
"I'd say we were the trailblazers! When my journey started in 1994, I pointed out to the Soil Association that they needed standards for organic health and beauty. In 1999 they asked me to be on the committee to help set up the standards, which then launched in 2002.
We were one of two of the first health and beauty brands in the UK to have certified organic products and are the pioneers of organic beauty."
Why are organic skincare products so important?
"What people don't realise is that what you put on your skin can be more dangerous than what you eat. When you eat something your kidneys and liver help to detoxify, whereas when you apply something to your skin, it goes straight into your bloodstream and circulates around.
There are environmental benefits of choosing organic products too! With organic you can trace back the raw materials literally to their roots, to the field where they were grown."
What Green People product is always in your handbag/you can't leave the house without?
"I have several, but one is my Age Defy+ Line Eraser Serum! When the sun is out, my must-have is my Scent Free Facial Sun Cream SPF30. This offers high-factor sun protection, is suitable for vegans and comes in a 50ml pump tube which is convenient to carry when you're out and about."
Why did you choose Horsham for your flagship store?
"The very first buyer of the products had a store just a few meters away from where my store is now. Every Tuesday I asked the owner if he would buy my product. I stopped by his store Tuesday after Tuesday, and then one day, he said; "The next time you come in, I will buy your product/s". He didn't say next Tuesday, so I walked around Pirie's Place for 2 minutes and walked back in and asked again!
But also, I just love Horsham. It has everything you need and has such a good vibe about it, it's so friendly here and my favourite place that I just never want to leave."
If I had £20 to spend on new skincare at Green People, what should I buy?
"Start with something like a shower gel or shampoo and conditioner. One thing I am proud of, that is such a good product, is our deodorant. It is not only organic but very effective and doesn't clog up your pores."
How is Green People celebrating its 25th anniversary?
To celebrate, we've introduced a limited-edition Organic Heritage Beauty Trio. This special skincare set features three 50ml organic beauty products that work in synergy to cleanse, smooth and hydrate, whilst gently nourishing and replenishing all skin types. These unisex products are true icons of the Green People range.
While their packaging and formulations have been tweaked over the years, each product remains integral to the brand and continue to be bestsellers 25 years on.