Get on your BIKE for Sutton and Croydon MS Therapy Centre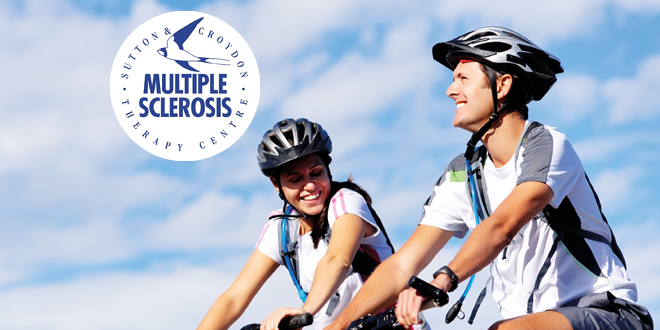 We've had a year off from our usual Reigate Bike Ride event and thought it was time to get back in the saddle for a new local cycling challenge!
Teaming up with professional bike ride organisers Southern Sportive and running alongside their Reigate Rouleur event on Sunday 12th July this event not only gives you the opportunity to choose from one of 4 routes ranging from 50 to 136km (31 to 84 miles) but also includes:
Electronic timing for all riders
Comprehensive and clearly marked route
Mechanical assistance
Sweeper wagon and first aid
1 or 2 support/ feed stations on all routes
Free energy drink
Free allocation of energy snacks for each rider at support stations and finish.
Immediate results for each rider at the finish with Bronze, Silver and Gold standards.
Web results published post event
Finishers medals
The Reigate Rouleur has been a popular fixture in the cycling calendar since 2008, and this year you can ride this fantastic event in aid of Sutton & Croydon MS Therapy Centre! With great access for London and the South East, the course is a summer treat, sharing it's western end with parts of the Olympic course from 2012, and then heading east into the beautiful Kent countryside.
It's a course that rolls fluently through exquisite scenery, offering a perfect set of distance options for every level of rider.
You'll get full route marking to make the course easy to follow, and a route map as back up. There will be feed and support stations along the way as well as support vehicles to help out with mechanical issues and rider assistance.
And with hot food and drinks available at the finish, you'll be able to refresh yourself after the ride before you head home.
We have negotiated a discounted entry rate for our riders, and if you raise a minimum sponsorship of £50 from friends, family and colleagues we will refund your entry fee so you ride for FREE!
Sign up here: www.goldengiving.com/event/ReigateRouleur#purchase
Option 1 – 50km (with 530 metres of climbing) – Entry fee £20
Option 2 – 89km (with 990 metres of climbing) – Entry fee £21
Option 3 – 100km (with 1350 metres of climbing) – Entry fee £22
Option 4 – 136km (with 1725 metres of climbing) – Entry fee £23
Option 5 – Add Junior Riders aged 14 to 16 – £7.00
Option 6 – Add Junior Riders aged under 14 – Free
Registration – 8:00am to 9:30am: Start Times – 100/120km Course 8:30am to 9:30, 50/80km Course 9:00 to 10:00am
Start times are not pre allocated: join any start within your distances time band.
Broom Wagon departs – 10:30am :Broom Wagon may remove some signage behind the field. It will not overtake last riders.
Catering Closes – 3:00pm, Event Centre Closes – 4:00pm