All the Fun of the Village Fete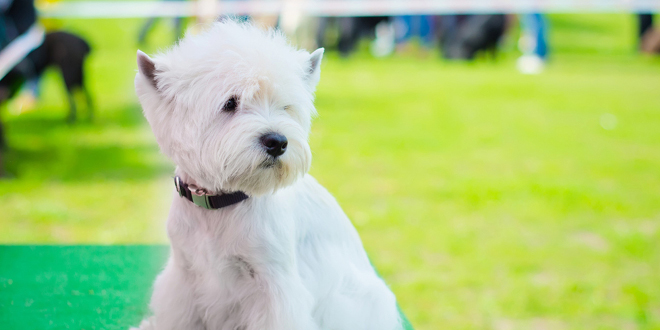 Stalls? Check. Dog show? Yes. Community spirit? In abundance! This month sees the return of Turners Hill's traditional village celebration and dog show – a picturesque example of just what a village fete should be.
Nothing quite epitomises summer like a village fete, does it?! Over the last few weeks, village greens and recreation grounds across the county have become hives of activity with the traditional seasonal fete taking over – all events organised by the community, for the community.
The word fete is translated to mean holiday in French, but most started as fairs – when a town, village or area was granted a charter to hold annual markets. The 'holiday' translation came in when puppet shows, acts and pie stalls started appearing; providing fair-going visitors with the kind of entertainment they would find on holidays to the seaside.
Village fetes then became more popular, growing from town fairs and bringing together residents, to have a day off from attending the land. These fetes were always looked forward to and carefully dated to ensure summer crops had been planted, but still be far enough away from the busy harvest period.
Everyone was free to have fun and attend – even servants from large houses were granted permission to relax and enjoy all the goings-on.
One such longstanding village fete that is still enjoyed today is the Turners Hill Village Fete, taking place on Sunday, July 17 on the Recreation Ground, The Mount, off East Street, between 1.45pm – 5.00pm.
The free-to-enter fete not only welcomes residents from Turners Hill, but also Crawley Down, Copthorne, Crawley, Horley and even as far afield as Cuckfield, all wanting to be delighted by a quintessential English country fete!
This year the small team of five committee members – who have been organising the whole event, since January – are pleased to be once again welcoming guests for a feel good community day out.
Expect to find a raffle, fun dog show, Morris dancing, displays by the emergency services and various stalls.
Make sure you don't eat a big breakfast so as to leave room for delicious afternoon teas and tempting barbecue treats!
Worth Horticultural Society will also be showing their flowers and produce at the event; so whether you're into flowers, dogs or just want to soak up the community atmosphere, make sure you go along and support this historical village fete – just as residents from the past would have! It's all the fun of the village fete!