East Grinstead's run Raises Funds For Lions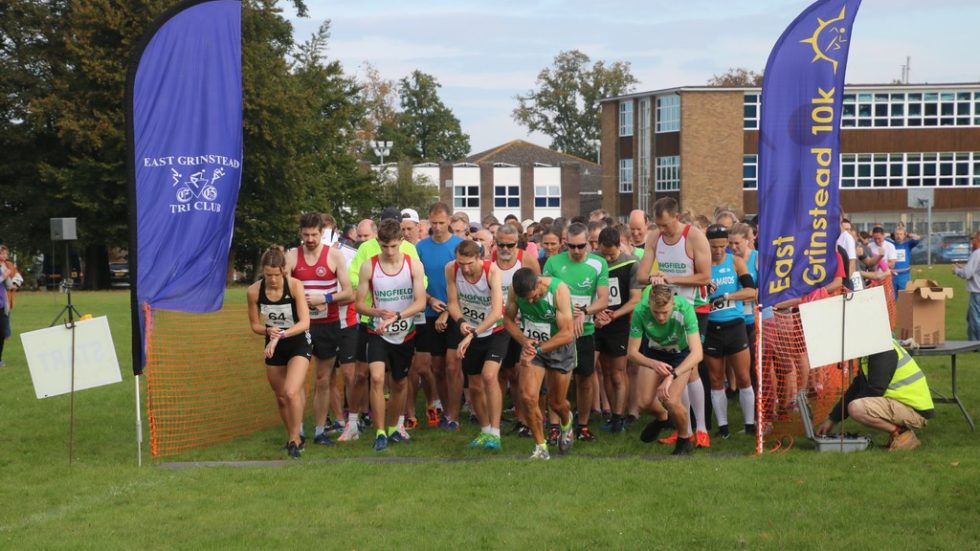 East Grinstead's Run Raises Funds For Lions
The ninth East Grinstead 10k took place in the autumn with more than 200 runners taking
part from local clubs including Worth Way Runners and Lingfield Running Club.
The community event which is open to runners of all abilities is run in the memory of Andy Ripley, a local rugby star, with all proceeds going to charity.
The first runner home was Neil Danby of Oxted Runners in a time of 34 minutes and 54 seconds, the first female runner to finish was Miranda Johnson in 41 minutes and 44 seconds.
The first male junior (aged 18 or younger) was Sam Parsons in 45 minutes and 52 seconds and
the first female junior to cross the line was Treya Lufu in one hour, 10 minutes and 18 seconds.
The East Grinstead 10k 2018 raised more than £2,000, which will be given to the East Grinstead Lions and Prostate Cancer UK in memory of Andy Ripley.
East Grinstead Triathlon Club secretary, Roger Taylor, said: "The East Grinstead 10k is a community event and it would not be possible to put it on without a dedicated team of organisers and willing volunteers from the local community, and in particular the East Grinstead Athletics and East Grinstead Triathlon clubs, plus their friends and families who have supported us year after year."