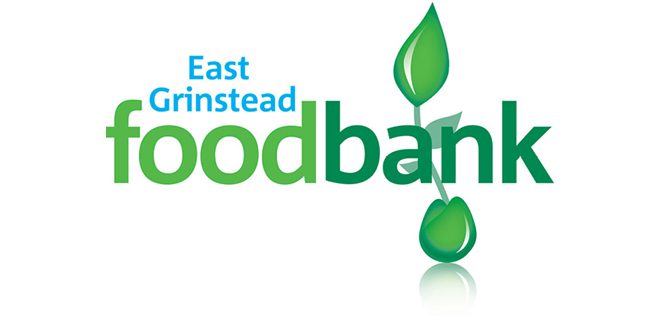 East Grinstead Foodbank supports individuals and families in crisis who cannot afford to put food on the table, in East Grinstead and surrounding villages including Crawley Down, Copthorne, Felbridge, Lingfield and Forest Row.
The Foodbank's clients are referred by local agencies, such as children and family centres, schools, churches, hospitals, GP surgeries, in fact more than 70 local agencies can refer clients.
Tony Cox, manager of the Foodbank, explains: "It started with a few food boxes in a garage in December 2012, we have now helped over 3,300 people, averaging 17 – 20 people per week.'
"In the year to 31st March 2016, we helped just under 1,000 people, 1/3 of them children. For us this was an increase of over 10% on the previous year. Nationally, The Trussell Trust reported an increase of 2% over the same period to 1.1 million people helped in Great Britain and Northern Ireland."
[box type="shadow" align="" class="" width="600″]
Do we really need Foodbanks?
Tony, said: "When I first started working at the Foodbank some 18 months ago, local friends were surprised & curious; is there a foodbank in East Grinstead and is there really a local need?'
"Surely that's for deprived areas in other parts of the country, not leafy Sussex! Secondly, do people just ring up and ask for food?"
[/box]
There is a mixed range of emotions experienced when clients first visit the foodbank, but all the food items given are donated to help those in need and all the recipients are grateful.
Tony, adds: "Redundancy, unemployment, illness, benefit delays, debt or an unexpected bill on an already tight budget are just some of the reasons why people might need a foodbank.'
"Typically, clients come twice on average to a foodbank, we do record & track the vouchers issued as our guidelines say three food vouchers can be issued for a single food crisis period, but I do have flexibility to help.'
"In addition to helping clients in exchange for a red voucher, we also talk to try to understand their situation and where appropriate, look to 'signpost' them to other groups such as Citizens Advice."
Last July, the Foodbank operated a summer bags scheme for children nominated by local primary schools and again in December, in addition to the food and household items, they operated a Christmas bag.
The idea being that those that can't afford to put food on the table in a normal week would struggle to afford additional Christmas 'goodies', such as Christmas pudding, cakes and chocolates.
The Foodbank is located in the Jubilee Community Centre in Charlwoods Road, opening three times a week: Mondays from 1.00pm to 3.00pm, Wednesdays from 10.00am to 12.00pm and Fridays from 1.00pm to 3.00pm, for more information, visit: eastgrinstead.foodbank.org.uk
Tony hopes to progress the service, he says: "This year we are starting to explore whether we should open on an evening, say 5.00pm to 7.00pm to support people who otherwise couldn't get to a foodbank.'
"I am keen to encourage visitors to visit the foodbank and see our warehouse in operation. We have an exceptional team of volunteers who – on a rota basis – help and assist clients at the foodbank."
If you would like to know more about the East Grinstead Foodbank or get involved, please contact: Tony Cox, East Grinstead Foodbank manager, email: info@eastgrinstead.foodbank.org.uk
By Rachel Whitlam