Cottesmore Hotel Golf and Country Club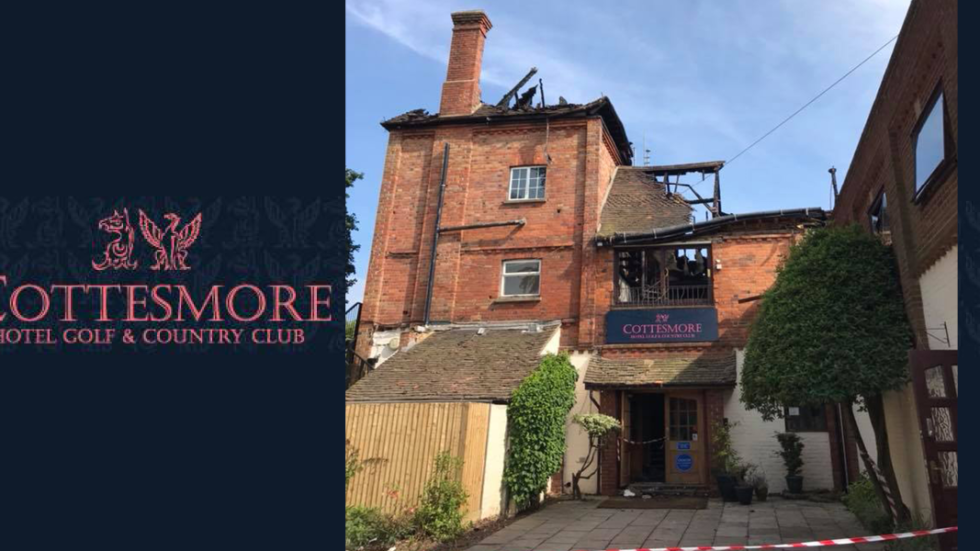 On Monday, 11th June, the Cottesmore Hotel Golf and Country Club was the scene of a devastating fire.
Luckily there were no reported injuries, however it is still very sad to witness such sad news regarding a local business and beautiful venue.
General manager, Johnny Porter, has shared an update via social media and said:  "The family and I are devastated but we feel so relieved that no one was hurt.
"We have had overwhelming support from members, guests, friends and family and received hundreds of emails and messages on Facebook. We can't thank you all enough for this incredible support."
"We feel desperately sad for all of the weddings booked in this year. They are all being contacted to arrange a full refund.
"Our heartfelt thanks and appreciation goes out to our staff, who rose to challenging conditions with great courage, and to both the West Sussex and Surrey Fire and Rescue services, whose professionalism and dedication is exemplary."
"The golf course is in superb condition and we want to get members and visitors out there as soon as possible. And we have guests in the self-catering lodges right now, that's business as usual."
"We are committed to rebuilding a bright new future at Cottesmore."
Any enquiries should be sent to accommodation@cottesmoregolf.co.uk."
We send all involved at Cottesmore Hotel Golf and Country Club our thoughts and best wishes, and we hope to see you up and running as soon as possible.