Community Arts Festival Returns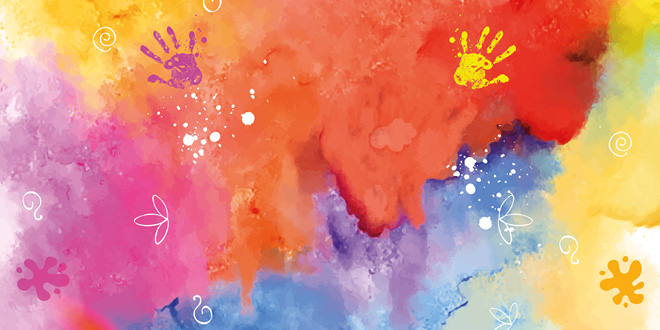 If you are a regular reader, you'll already know just what a talented and thriving arts scene we have, within the area. One voluntary organisation who helps to fuel and support arts locally is the Borough of Reigate and Banstead Arts Council.
As well as offering advice, giving financial support and helping local groups promote themselves; the BRBAC also host an Arts Festival, which is back for its third year, next month!
Running between 11th and 16th April, this year's festival (held bi-annually) will see exhibitions and performances from a range of groups, spanning all ages and tastes, as Sharon Scotton, the BRBAC's Arts Festival Co-ordinator explains:
"We have exhibitions of the work of local visual arts groups. In the past, this has included the East Surrey Embroiderers Guild and the Reigate Photographic Society. We try to use an exhibition space in the Harlequin Theatre and one elsewhere in the town centre so that the local community can access the amazing work on show easily. The exhibitors often run make and take workshops or live demonstrations for the local community to get directly involved!"
"We also have variety performances in the evenings (14th, 15th and 16th) at the Harlequin Theatre, Redhill. Local performing arts groups from across the borough will present short performances – from short plays to dance routines to an acapella chorus. The groups represent all ages!"
Just a few groups we can expect to see taking part include: Vocal Dimension Chorus, Orbit Shed Theatre, Reigate School Shakespeare for Schools Group, St Mark's Players and The Horley Singers.
On Saturday 16th April, young residents aged between 10-18 years old are also invited to take place in workshops at the theatre and at nearby venues, organised by our creative groups, throughout the day. It doesn't just end there though – those who take part in the workshops will then have the opportunity to perform what they have learned during the day in the show that evening!
"Reigate and Banstead has a vibrant arts community covering every discipline you can think of," Sharon says. "If you are interested in any kind of visual or performing art, come along to an exhibition or a show and find out how you can get more involved in whatever it is that lights the creative fire within you!"
For further information visit: www.brbac.co.uk or contact Sharon on: sharon.scotton@ntlworld.com.
Nearer the event, details will also be found at the Harlequin Theatre, Redhill and other nearby community hubs.