Club Bringing Hope To Town's Jobless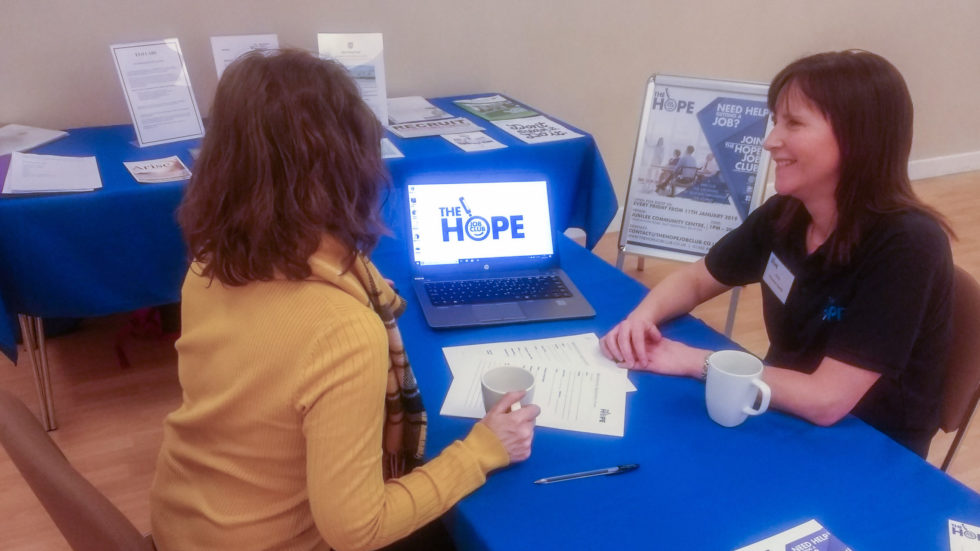 Club Bringing Hope To Town's Jobless
Since January, The Hope Job Club has been busy supporting job seekers across East Grinstead and surrounding villages to find and apply for work, draw up CVs, and prepare for job interviews.
Feedback from job seekers has been positive and has included comments such as "my buddy understood my concerns and anxiety and was immensely supportive and kind, I was fearful of being forced into an unsuitable job, but she was adamant that I should get the right job".
Are you a job seeker from East Grinstead or a surrounding village? The Hope Job Club meets on Fridays between 1.00pm – 3.00pm at the Jubilee Community Centre on Charlwoods Road.
If you are a local employer wanting to support your community, you can volunteer at the club, and by doing so help a job seeker gain confidence and experience to help them prepare for work.
For more information about The Hope Job Club, visit: www.thehopejobclub.co.uk, or call: 01342 488282.