Christmas Fayre In Reigate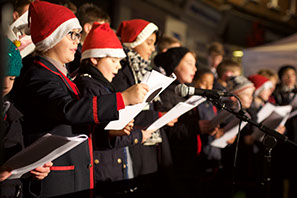 On Saturday, December 2, the Reigate Business Guild's annual Christmas Fayre is back for its seventh year. 
The Fayre is organised by Reigate Business Guild – which was set up in 1991 and is a local, united, voluntary voice from within the business community in Reigate.
Reigate Business Guild aims to promote commerce, safeguarding the environment, organising events and supporting activities and opportunities which benefits the town.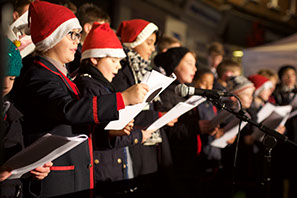 It is located in Church Street and features a mix of food and artisan craft stalls. It is free to enter and park, however, money is needed to pay for products available on the stalls.
The town is decorated with Christmas street lights and trees which are supplied and funded by the Guild at a cost of £15,000 – this money is raised by subscriptions, fund-raising events and generous local donations.
Last year, more than 50 market stalls were available which offered a Christmas treat for everyone to enjoy. On stage entertainment and music was available throughout the day with carol singing, performers and local bands all making an appearance.
Donkey rides and Father Christmas also featured to extend the Christmas spirit. The Fayre finished with a grand-finale of switching on the Reigate Christmas lights which marked the start of Christmas in Reigate.
[box type="shadow" align="" class="" width="600″]
Get Involved!
The Reigate Business Guild will hope to repeat this success this year for the seventh time!
If you would like to get involved, please email: xmasfayrestalls@reigatebusinessguild.co.uk and you can follow the Christmas Fayre on Twitter: @GuildXmasFayre [/box]
By Harry Cave