Children's Favourite Makes An Appearance For Horsham Society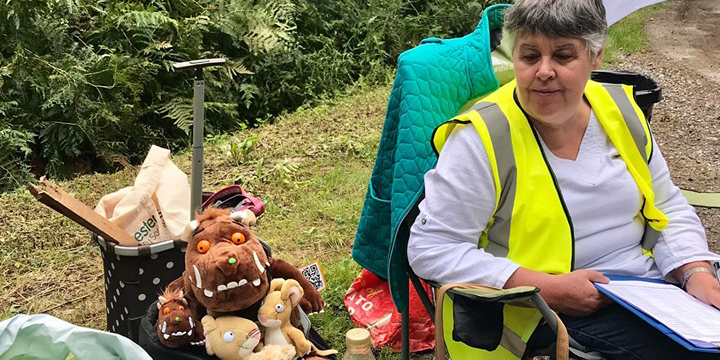 Children's Favourite Makes An Appearance
For Horsham Society
Members of the Horsham branch of Foresters Friendly Society called St Leonards hosted a free event for Horsham families and excited youngsters to meet children's favourite The Gruffalo.
Families were invited to follow a trail through St Leonard's Forest in Horsham for a chance to meet the Gruffalo and identify the forest wildlife he might encounter on his travels.
The special fun-filled family event was part of the Horsham District Year of Culture 2019 celebrations, the year-long event's patron is Julia Donaldson CBE, author of the book.
During the trail, Foresters took donations for its charity for 2019/20, Rays of Sunshine, a children's charity specialising in giving much-needed support critically ill children and their families.
Caroline Instance, member of the Horsham branch of Foresters Friendly Society said: "We were delighted with the turnout to our Gruffalo Meet 'n' Greet and loved being able to organise and host a fun, free event for lots of children to enjoy."
For more information about the Horsham branch of Foresters Friendly Society, visit: www.forestersfriendlysociety.co.uk