Changing Lives Through Performing Arts In Surrey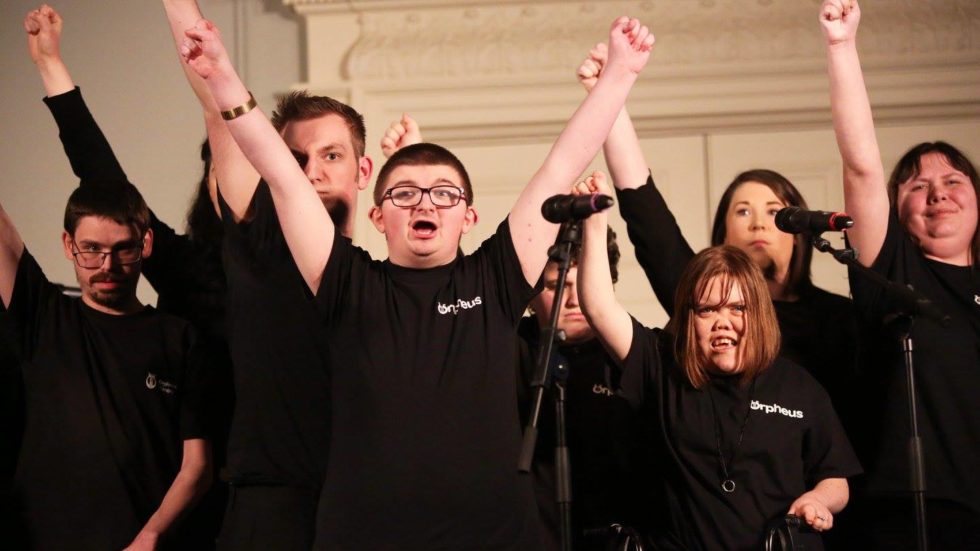 The Orpheus Centre is an independent, specialist college in Surrey that works to increase the confidence and skills of disabled, young adults through the performing arts. 
The centre has been awarded the Queen's Award for Voluntary Service – the highest award a voluntary group can receive in the UK.
The students at the centre receive a diverse and holistic learning programme, with access to creative arts, independent living skills, functional skills and employment programmes – and are aged between 18 and 25 with learning and, or physical impairments.
The centre also provides students with high-quality supported housing flats and person centred domiciliary care and support, including help with personal care and other practical household tasks. The centre currently has 27 tenants living in their supportive housing and more than 20 students accessing their learning programme on a full or part-time basis, with more students nationwide taking part in the short courses available.
The centre was founded by Sir Richard Stilgoe in 1998, in the mid-1990's the musician and songwriter, and neurologist Dr Michael Swallow started piloting music weeks for disabled people. These were so effective that Sir Richard Stilgoe decided to start a place where disabled young adults and volunteers could work together for longer than a week – to change their own and other people's lives by creating music and performing in public.
The centre was opened at Sir Richard's former family home in Godstone, Surrey. Orpheus started with five disabled students who learnt to cook, manage budgets, do laundry and go shopping. They also wrote songs, devised dances – they continuously broke down pre-conceived thoughts about disabled people wherever and whenever they performed. In the past 16 years, Orpheus has transformed the lives of hundreds of people and their families. Their students have performed across the country including the London 2012 Paralympics, Buckingham Palace and Glastonbury.
[box type="shadow" align="" class="" width="600″] For more information about The Orpheus Centre, visit: www.orpheus.org.uk, or the centre's Facebook page: www.facebook.com/theorpheuscentre/ [/box]
By Georgia Lambert