Caroline Set To Scale England's Highest Point For St Catherine's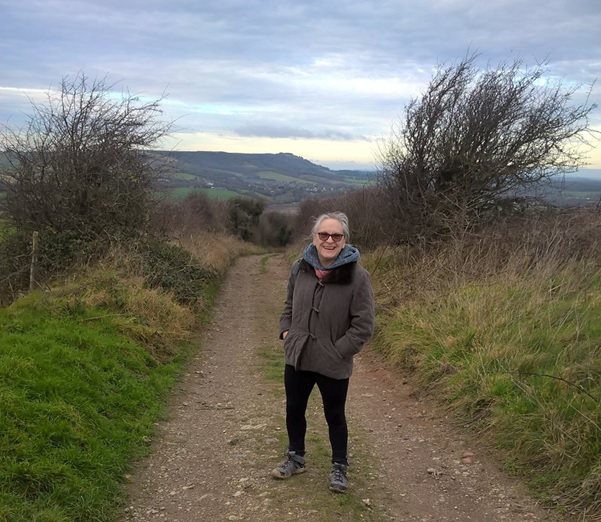 Caroline Set To Scale England's Highest Point For St Catherine's
What do you have planned this June? As summer begins to hot up, you might have some leisure plans in mind, one member of staff at St Catherine's Hospice, which provides care for people in West Sussex and East Surrey is taking things far from leisurely as she heads to the Lake District to scale England's highest point, Scafell Pike and four other peaks to raise money for the Crawley-based charity.
From Friday, June 21 to Sunday, June 23, a team of energetic St Catherine's fundraisers will be taking on the Lake District Five Peak Challenge which will push competitors to the limits and test their physical and mental endurance as they conquer the peaks of one of Britain's most spectacular locations. The walkers will cover 14 miles and reach more than 3,000 feet as they tackle five of the Lake District's most demanding mountain peaks which includes the regions' highest and most famous – Scafell Pike.
Among those taking part in the high-intensity, mid-summer walking charity challenge is Caroline Mendes, a member of the clinical administration team at St Catherine's based in Crawley, providing administration support to teams across the hospice. Caroline explains that due to her experience working at the hospice she has seen up-close the work of all staff at the hospice and how every penny raised by the public is vital to continue the work of the hospice for patients who need it.
Speaking about taking on the peaks challenge, Caroline says: "I see first-hand the positive impact of the money that people raise for St Catherine's on those who we care for and I want to do my bit to raise funds too. It's important people support St Catherine's as you never know when you might need your local hospice. 40 years-ago, when my grandfather was unwell, he didn't have the option of hospice care. He had to be at home. It's vital we make sure that hospice care is there for everyone in the future."
As well as working for St Catherine's, Caroline says that the location of the challenge also resonates for her, he says: "I've always felt an affinity to the Lake District and when large areas were flooded in December 2015 I started to follow a local website to keep up to date as the community rebuilt. People who live there are always sharing stunning pictures of the area and there are pictures of proposals, sunrises and all sorts! I can't wait until June when I can experience the beautiful landscape in person."
Help Caroline Reach Peak Fundraising
To help Caroline reach peak fundraising, you can donate to her fundraising page, visit: www.justgiving.com/fundraising/CarolineSMendes