Bonfire Night is back with a Bang!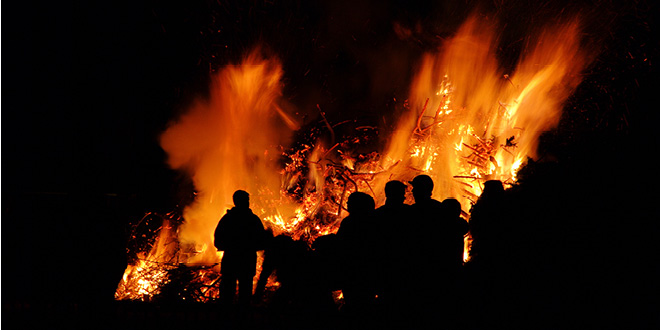 Bonfire night in Horley just wouldn't be complete without the community getting together on the Recreation Ground to marvel over fireworks, would it? This year, there were concerns that this feel-good family event wouldn't happen, as the usual organisers – Horley Round Table, are no longer running. However, we were really pleased to hear that the Horley Lions have stepped in to rekindle this longstanding tradition.
"Following the demise of Horley Round Table, the members of Horley Lions Club took the event on, as we felt that historically the people of Horley had always enjoyed this community family event as run by Round Table, which had equally been instrumental in raising money for local good causes and charities," Lion Peter Moxley explained.
So, what can we expect from this year's bonfire night celebrations, taking place on Saturday 31st October?
"We plan to continue with the event, of a display and traditional bonfire, as it offers a safer environment for members of the community to see a fantastic display of fireworks set off by professional pyrotechnics who have proven over the years to offer good value for money," Peter continues. "We will also be running our traditional BBQ which is well known in the community!"
Of course, as it's a Lions' event, all proceeds will go directly to Lingfield charity, Young Epilepsy as well as a variety of other local charities and good causes.
"This spectacular show has been enjoyed by families for many years and as the format is unchanged this year it's a good time for you and your family to put
this date in your diaries."
Horley Recreation Ground's gates will open at 5pm, the fire will be lit at 6:30pm and fireworks will start at roughly 7pm.