Big British Summer Celebration Continues At Hever Castle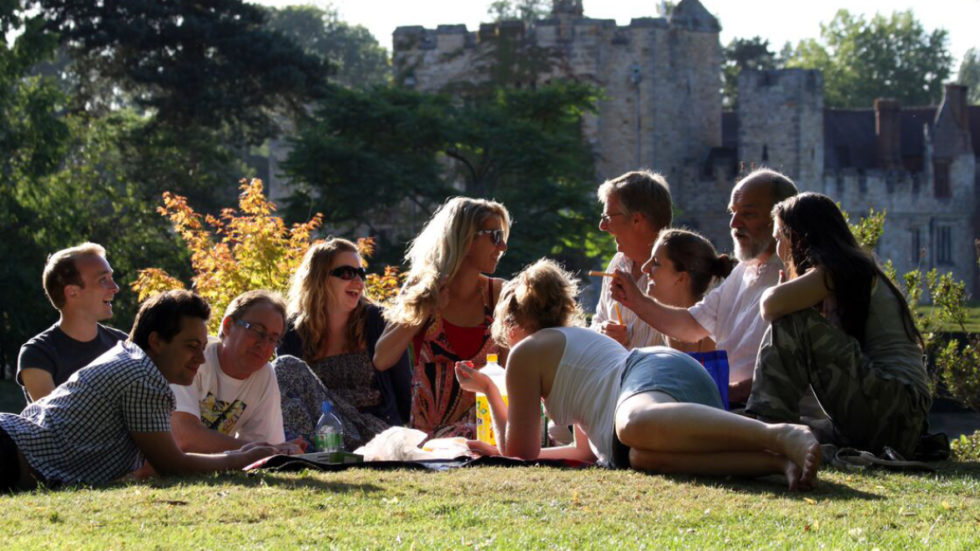 The popular open-air summer festival, The Festival Theatre At Hever Castle, taking place in the picturesque grounds of the childhood home of Anne Boleyn is back! Celebrating its 35th year, the festival which kicked-off last month. However, August promises to be jam-packed with rich and vibrant performances.
Highlights of the festival include Fastlove, a tribute to the late George Michael, a musical adventure based on HG Wells' classic novel The Time Machine and The Last Night of The Hever Proms, featuring Elgar's Pomp and Circumstance Marches performed by The Brandenburg Sinfonia.
[one_half]
Vintage vocal trio The Bailey Dolls sing classics from the 1930s and 1940s including those made famous by Vera Lynn, Glenn Miller and the Andrews Sisters – audiences are invited to dig out their vintage clothes and join them in a nostalgic celebration of the era. While, if jazz is your thing, Ronnie Scott's All Stars, direct from London's world-famous jazz club and led by the club's musical director, celebrate two giants of jazz, saxophonist Charlie Parker and trumpeter Dizzy Gillespie in an evening of music and song.
Family entertainment includes Immersion Theatre's adaptation of J.M. Barrie's Peter Pan, whilst for opera fans, Mozart's The Marriage of Figaro and Rossini's The Barber of Seville will be performed by leading opera company, Opera Brava. For music fans of a different era, there are shows from The New Jersey Beat telling The Story of Frankie Valli & The Four Seasons, Arrival – The Hits of ABBA, The Magic of Motown and Beyond The Barricade – a concert of songs from Broadway and West End musicals.
[/one_half][one_half_last]
Remembering George Michael
One of the most talked about performances scheduled for the festival this year is Fastlove on Saturday, August 25. Direct from London's West End, it is the UK's biggest George Michael tribute show where audiences are encouraged to get ready for an unforgettable evening celebrating global superstar, the late George Michael. Packed with crowd-pleasing anthems, from the Wham classics to the chart-topping success of the 1980's album Faith, plus the awesome tunes of the 1990's onwards including Careless Whisper, Freedom, Father Figure, Faith, Outside, Jesus To A Child, Kissing A Fool and many more.
[/one_half_last]