An Amazing Success Story from Crawley Open House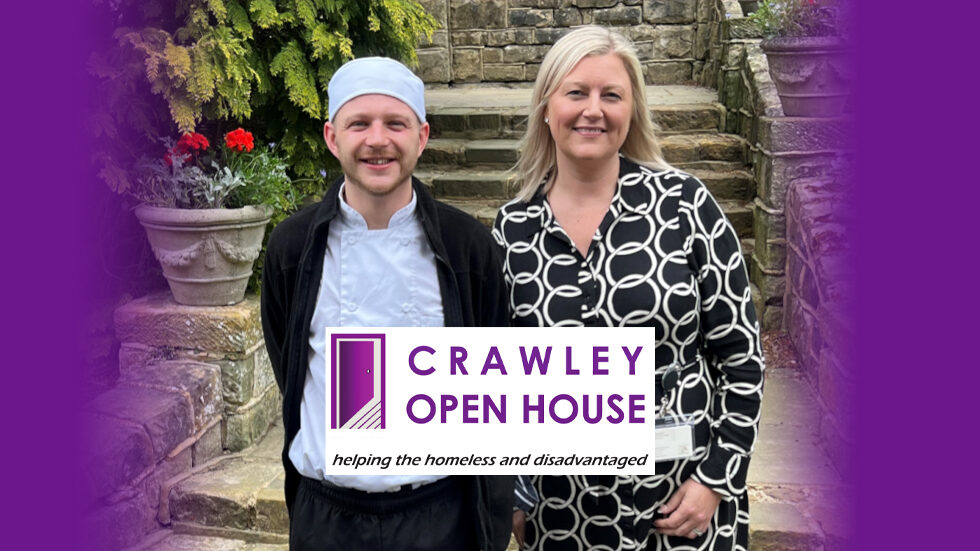 A few weeks ago, 25-year-old Sam was living in the hostel at Crawley Open House, having run out of accommodation options.
He impressed us with his skills and enthusiasm at a cooking workshop held in our new Resource Centre with the lovely people from the Parsons Pig pub, and we got in touch with our friend Tina Bricknell at the Ashdown Park Hotel, to see if they had any suitable kitchen vacancies.
After impressing at a trial shift Sam was offered a live-in commis-chef job in their kitchens and started the following week. A job AND somewhere to live…. He invited us for a coffee last week and we caught up – he's doing great and loves it. We couldn't be prouder of Sam, or more grateful to Tina and everyone at the Hotel for giving him the opportunity. This is how you help to make a dent in homelessness, one life at a time. We tell this story with Sam's permission and encouragement, as he hopes it might encourage others to offer opportunities to those, we care for…
Gatwick Diamond Business had a big part to play in this too. We first met Tina at a GDB event about a year ago. The power of networking!
Hats off too to the Parsons Pig pub and their chef who arranged the cooking workshop at their cost – we are not sure this story would have happened without them…