Alexx hits the dancefloors of Crawley and Ibiza!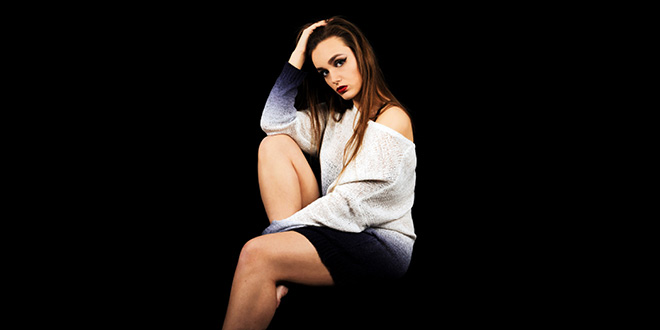 Alexx is hot news in the Dance and Garage scene, her singles are being heard from London to Ibiza. She is an 18-year-old singer/songwriter from Crawley, and she's making waves in the music industry.
Having played the Party 4 Patrick Festival in Reigate in the summer, Alexx has been attracting a large local following with two singles, 'Interrogation' and 'Call your name' under her belt.
She's currently working on her first album with Rod Soltau of DAMAGE Music Productions, based in Southgate, Crawley. At the production company, she's working alongside industrial professionals.
Among those giving her advice are staff who have previously worked for Stock, Aitkin and Waterman who became particularly well-known in the 80's for their ability to turn out non-stop hit singles.
Alexx's first album, is being promoted by Beat1 records, owned by Andy Lysandrou, who has worked with Rita Ora, East 17, Dane Bowers and Victoria Beckham as well as many others.
The singles have found airplay on numerous radio stations across the country as well as in Europe and proved popular in well-known clubs such as Ministry of Sound, KOKO in London and other clubs in Ibiza.
Alexx had a Christmas record out for 2016 and at the time she was recording it, she told me what inspires her to write and sing which has stuck with her since childhood.
"Ever since I can remember, I have been singing, I started writing seriously when I was 11. I have always wanted to be a singer/songwriter and, as a lyricist, I am continuously inspired by popular culture and by my own and other people's life experiences.'
"The experiences can be as varied as relationships, emotions, states of mind and the choices we make. If I was to try and classify my style in terms of genre, it would be dance and garage with soul, funk and R'n'B influences.'
"This initially came from my early exposure to artists such as Chaka Khan, Prince, Michael Jackson and Frank Sinatra. More recently, I have been listening to Ariana Grande, Jessie J, Rihanna and Craig David" Alexx says.
Asked about the singles she has released this year, she said: "I have been working on a Christmas record, which was weird as I was working on it in August but record companies start promoting from October.'
The two singles that have been released have received a lot of interest from two major record labels who my management team are in discussions with. Watch this space!"
[box type="info" align="" class="" width="600″]To find out more about Alexx and to hear her music, visit:
www.alexxh.com
Alternatively, visit her Facebook page: Alexx or follow her on Twitter: @_alexxh_ [/box]