£4,000 Raised for Local Charities Selling Home-Made Masks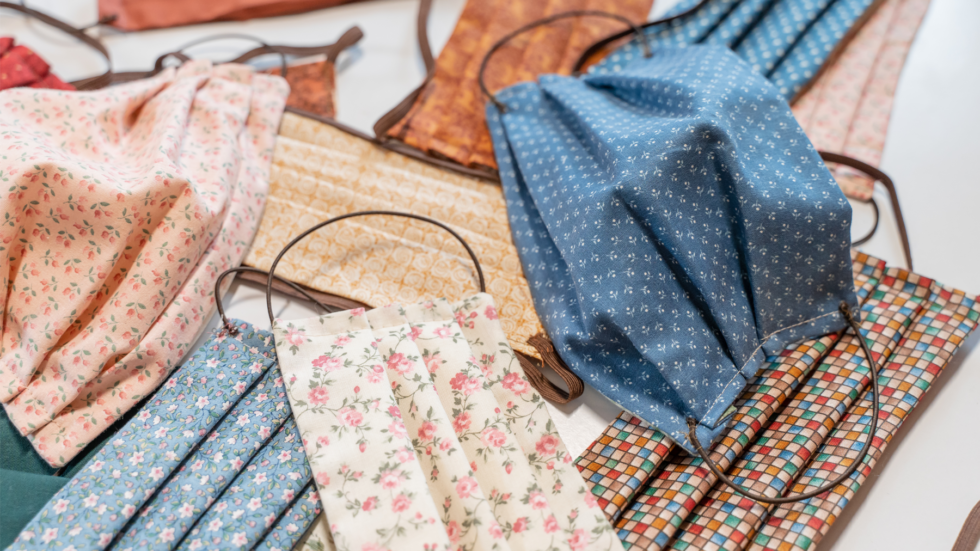 Obviously, our lockdown and COVID experiences as individuals have had similarities and differences.
By Jamie Di Francescomarino
One thing that seems to be a running theme for a lot of people is the willingness to help others. A very good example of this is mask maker – Janet Aslett.
At the beginning of the pandemic, Janet (pictured) wanted to do something to support our NHS and health care key workers so she started making scrubs and scrubs bags and given the positions we were in Janet said: "I never knew that my sewing skills would be so useful". At this point, little did Janet know how useful they would actually be. She joined a Facebook group called Scrubs for Heroes where various people in different areas of Sussex and Surrey were doing the same as Janet. Within days of Janet joining the group, the group received their first order of 100 scrubs and bags for a group of independent midwives in the area. Janet got friends together to form an army of sewers to help the group with the order and ended up staying as the demand for scrubs and other PPE was through the roof!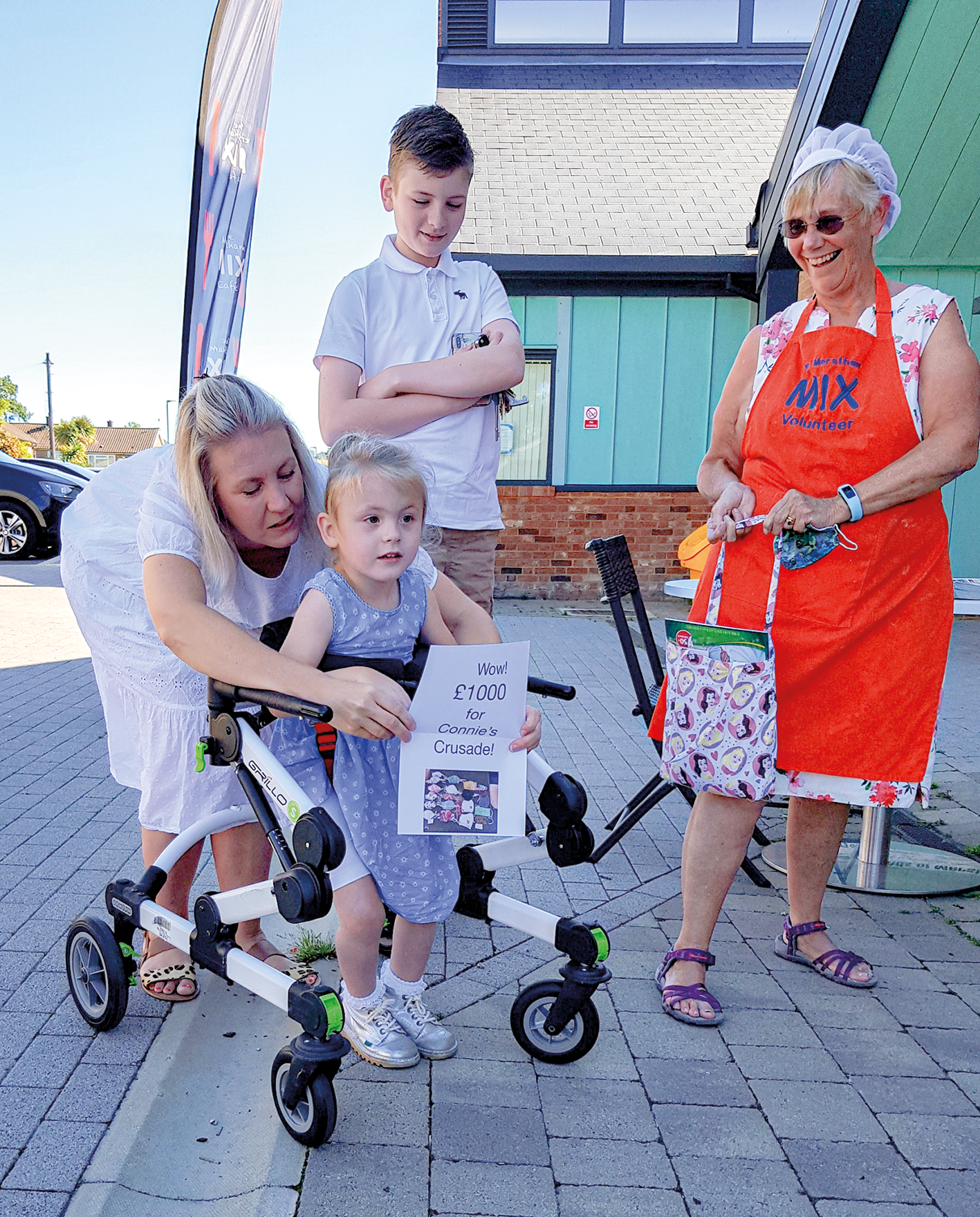 Donated duvet covers were used to make the scrubs, bags and hats all worn by some of the country's bravest NHS and other healthcare workers and in time the group were able to use the money raised to buy fabric, threads, elastic, buttons and patterns. The group went on to make 5000 items for those in the health care sector and eventually merged with Sew Sussex.
Janet originally started making the masks for family and friends and now it has completely expanded with a considerable amount of orders. She advertises them on Facebook and has been unbelievably popular. Within the first month, they raised £2000 for Stripey Stork and July saw £1000 raised for Connie's Crusade (which is an amazing charity to help a 6-year-old girl raise money to access various surgeries, therapies and equipment to aid her Cerebral Palsy – Janet, Connie and Connie's family pictured). They are currently raising money for Age Concern Merstham and hope to give £1,000 and to this date have raised £4,000 just from the masks.
Masks are only £2.00 each so you can do the maths on how many they have sold, here's a hint – it's a lot! After speaking to Janet, she also said: "My sewing machine has never been used as much and we all feel good that we have been able to do something useful during the past 6 months."
What a wonderful thing Janet and her friends have done, I'd like to say thank you and well done, what a fantastic achievement.
For more news from the RH2 Reigate area click here