Zombies descend on reigate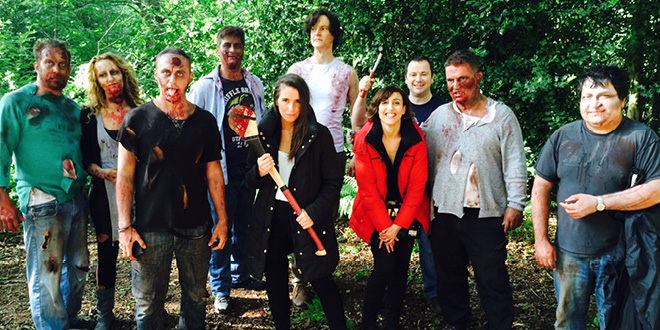 In recent weeks, sharp-eyed residents may have noticed zombies in and around the town – but fear not, there's no reason to panic, as Reigate once again become the backdrop for a film, by local director Danny Patrick.
The Day After Tomorrow, focuses on a brother and sister's journey to the coast – however, as director Danny, explains the duo have even scarier demons to face than the zombies: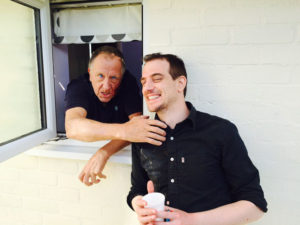 "In flashbacks we reveal that their father (played by Enn Reital), was a vile man, under the guise of doing well," Danny, who lives in Reigate says. "The sister married a drunken man who was violent towards her. On the way they meet another girl, who pretends she coping but is desperately lonely but very suspicious of strangers.
"The film will be entered into a number of film festivals, it covers a lot of genres, such as horror, thriller and drama. There are some underlying subtext around being accepted and homosexuality and the anger that manifests, so it will qualify for nearly all of them."
As well as the three hundred zombies – who were all volunteers and mostly came from Reigate, Horley and Redhill, the film also stars Colin Firth's son Will, who is following in his father's acting footsteps. So, what's it like to work with Will?
"It was my first time working with Will," Danny tells us. "I had spoken to him many times before and he is a great actor and very thorough in his research!"
Danny, who is originally from Northern Ireland, but has lived with his wife – a local teacher, in Reigate, for over ten years, enjoys filming in our historic town:
"It's very picturesque with a lot of history," he says. "One of the benefits being from the area, is knowing all these incredible locals! I live in Meadvale and there is
nothing better than returning to my own bed, after a day of filming!"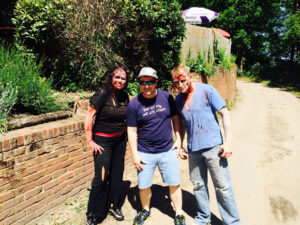 When asked if there's any further plans to film another production, the director, of eighteen years, said:
"The problem is that I have filmed a lot around Reigate and am quickly running out of new places to shoot, but I'll most likely use the same location but from a different approach!"
So next time you're out and about, and see extraordinary creatures and a film crew – go and get involved, you could just find yourself starring in a film!