Will you find a 'lonely bouquet'?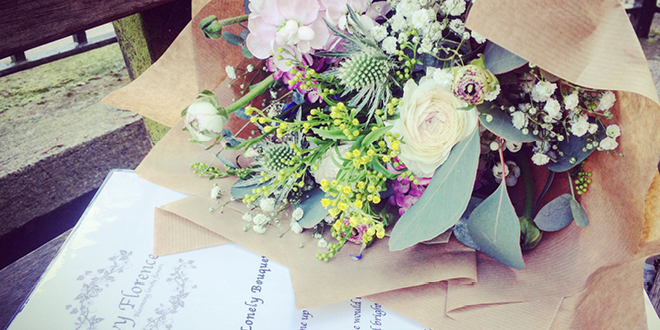 Each week, Ashurst Wood florist Jenna Ball gives away flowers to make someone's day
If you happen to be in the East Grinstead area and see a pretty bunch of flowers, maybe on a park bench, a wall or under a tree, the chances are it will be a 'lonely bouquet'.
The blooms will have been placed there, along with a message explaining that they are for whoever finds them, by Ashurst Wood florist Jenna Ball.
She leaves one bouquet in a random place each week for a passer-by to pick up and take home.
"There are not enough nice things happening in the world and sometimes I have quite a lot of flowers left over so I thought I would give some away," Jenna, 28, says.
"I've had some lovely messages from people who have found them. If it helps someone who's maybe had a bad day or is going through a rough time and puts a smile on their face then that's what it's all about."
Jenna started her floristry business, Ivy Florence, in July last year. She named it after her great-grandmother who taught all the women in her family about flowers.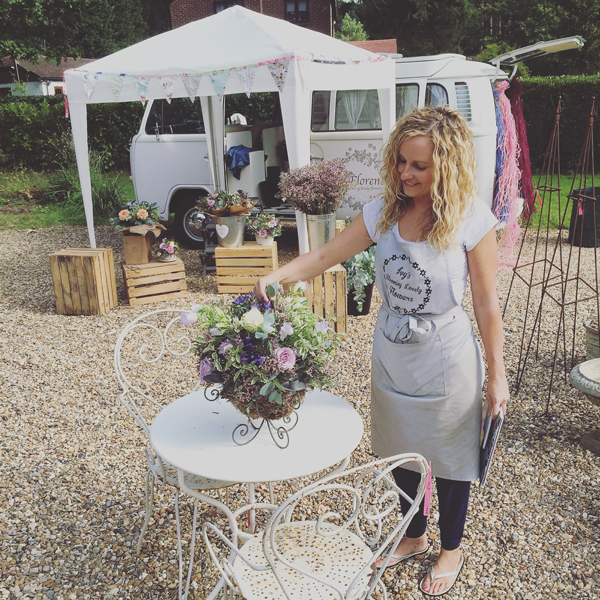 "My grandmother was also florist and all the women in my family are keen gardeners with extensive flower knowledge," Jenna says.
Previously, Jenna had been in the exhibitions industry for more than seven years.
"It was a completely different world. I enjoyed it but it got to the point where I was away a lot of the time and wanted to be nearer home.'
"Also before I hit 30, I wanted to work in something I really enjoyed. I'd always done floristry as a hobby so decided that would be it.
"It was a massive risk to leave my job but I received a lot of support, and my bosses said I should go for it – now they order flowers from me!"
Jenna launched Ivy Florence from an eye-catching, vintage camper van but as the business grew, she moved it to her grandmother's house.
"My grandmother has been a huge inspiration. Her garden is immaculate to the point where she trims the lawn with scissors!" Jenna laughs.
Much of her work comes from social media as well as online and word-of-mouth. "
I don't have a high street shop and don't plan to as I want to keep it a one-woman business."
To that end, later this summer, she plans to move into a workshop in the East Grinstead area.
Most of Jenna's work involves providing everyday bouquets, flowers for weddings and funerals, arrangements and for special events. Her natural designs have proved popular.
"People like my style. I would describe it as rustic, country chic and 'just picked' rather than traditionally structured."
Ivy Florence is open Thursdays to Saturdays. For more details, call 07983 350538 or visit www.ivyflorence.co.uk
By Caroline Hardy