Sackville Sisters Set Their Sights Sky High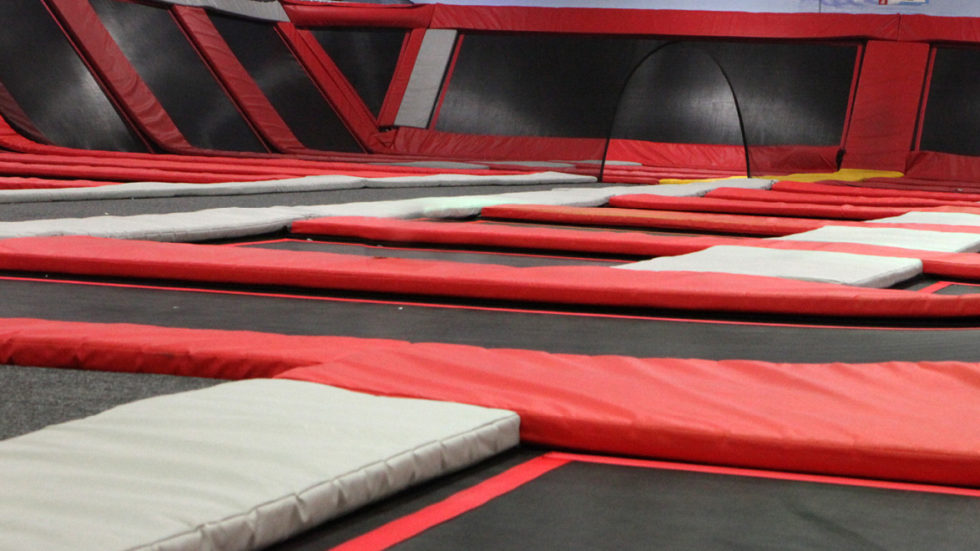 In recent years, trampolining has become something of a national past-time with families having a trampoline in their garden. For most it is a hobby and a form of exercise, but for a few, it goes much further, and since 2000 it has been recognised as an Olympic sport.
Trampolining was invented by George Nissen in the early 1930's when he had observed trapeze artists performing tricks as they bounced off the safety net. He made what is now recognised as the first modern small scale trampoline in his garage before forming a company to build trampolines for sale to the public.
Using a variant of the Spanish for the diving board – trampolin, he entertained audiences and allowed them to participate in his demonstrations as part of his marketing strategy. From this, a new sport was born – trampolining was fast introduced in the USA, and into mainstream sports programmes in schools and leisure centres.
However, after a series of injuries and resulting lawsuits, mostly caused by inadequate training, the sport is now largely conducted in specialist centres with certified trainers. As a result, this has led to a reduction in competitive athletes in the USA but the sport was keenly adopted by European countries and the Soviet Union, and since then has become a popular sport in many more countries.
Two East Grinstead sisters from Sackville School are making great leaps in the world of trampolining. Jordi Crowther, 17, who competes at intermediate level nationally, trampolines at Synergy Club at The Kings Centre East Grinstead, where her coach is Lynda Munday.
Younger sister, Heidi, is in the elite group for under-14's, she competes nationally and has recently been to Prague in competition, winning a silver medal. She trampolines three to four times a week at Sky High Club based in Uckfield. Four girls at the club have been awarded prestigious Great Britain tracksuits, and Heidi qualified for the English Championships in Sheffield where she carried out a set routine of 10 bounces-a-round.
The girls put in up to 12 hours training a week and began trampolining when they were aged four and six years-old. Their father Paul explained that Sackville School has been very supportive of their sporting activities. The girls have recently competed in the National Schools Finals in Gateshead, this was their first time in the National Finals and saw Jordi finish in second place.
From beginner to Olympian, every competition comprises of a set and a voluntary routine – set routine is performed by all competitors, while the voluntary is a higher difficulty and adds to the score. At elite level and above, there is also a score given for the time spent in the air – rewarding brave and high-bouncing performers. Once competitors reach the elite level, an additional World Age Games (WAG) routine is sometimes added. The WAG routine places the performer according to their age and ability across the world.
[box type="info" align="" class="" width="600″]
Inspired By The Sackville Sisters?
If you are interested in joining a local club, contact:
Synergy Sports Academy, East Grinstead, Email: enquiries@synergysportsacademy
Sky High, Uckfield, Call: 01825 768479, Email: info@funabounds.co.uk
[/box]
By Rachel Whitlam