Welcome To Love Reigate – Encouraging You & Your Loved Ones To Shop Locally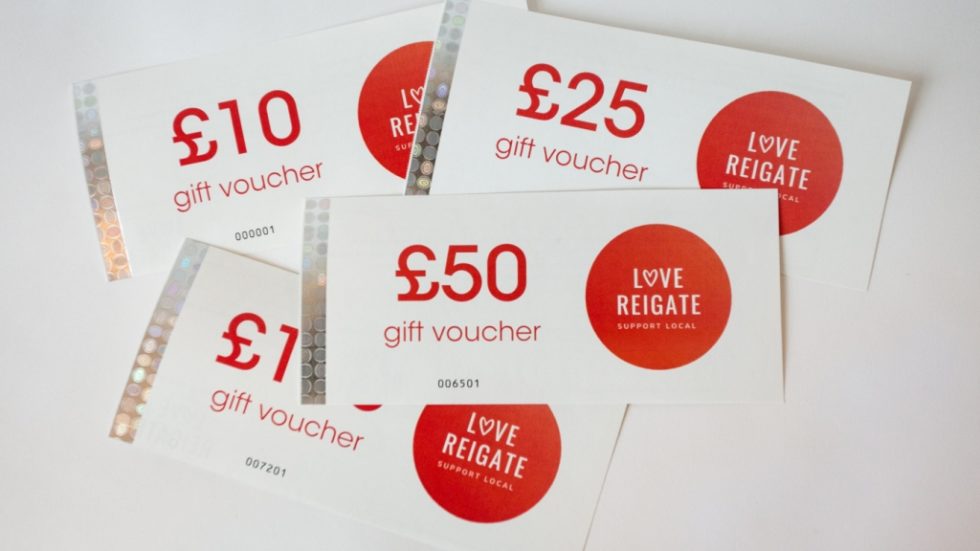 Love Reigate is a local business set up by a local resident to encourage people who live & work in the Reigate area to support local businesses.
Rewards you for shopping with local independent businesses
For less than £5 per month, sign up for a 6-month (£29.95) or 12-month Love Reigate membership (£49.95) and you can enjoy exclusive savings and deals at over 60 local, independent businesses on the high street & beyond. Share the love further by including a Partner card for a loved one for only £20!
Saves you money & supports local at the same time
From saving on your daily coffee to getting a haircut, from a delicious joint for your Sunday roast to eating out instead, from getting a new outfit to getting yourself fit and pampered…you can save money every time and know that you're doing your bit to support our local economy. The more you shop local, the more you save.
Supports local charity too
Buying a Love Reigate membership means you'll also be supporting local charity with 5% of membership fees being donated to Loveworks, a local charity that aims to improve the lives of some of the most vulnerable people in our local area.
Love Reigate gift vouchers: the perfect gift idea for your Reigate loved one
Love Reigate gift vouchers make the perfect gift idea for someone who loves local and loves having the choice of where to shop. Accepted at over 30 local businesses it's the perfect gift of choice. Visit www.lovereigate.co.uk
WIN a hamper of local produce worth over £150

Chalk Hills Bakery: Re-Usable Coffee Mug, Reigate Honey, Florentine Biscuits, Chocolate Brownies
Batts Hill Gin: 1 Bottle
Hurt Liqueur: (See Page 6): 1 Bottle
Crumbs: 3-Pack Of Crumbs Craft Beer
Fresh Coffee Company: Assortment Of Fresh Coffees & Coffee Pods
Nantucket Gifts: Reigate Mug, Reigate Greetings Card, Reigate Coaster, Reigate Gin-Themed Apron
New Leaf Zero Waste: Zero Waste Eco Hand Soap, Zero Waste Eco Hand & Body Moisturiser, Sustainable Fairtrade Chocolate X 2
Redhill Confetti: Mini-Pamper Pack
Love Reigate membership:

Love Reigate membership: for those who

Love Reigate membership: for those who want to support

Love Reigate membership: for those who want to support local businesses