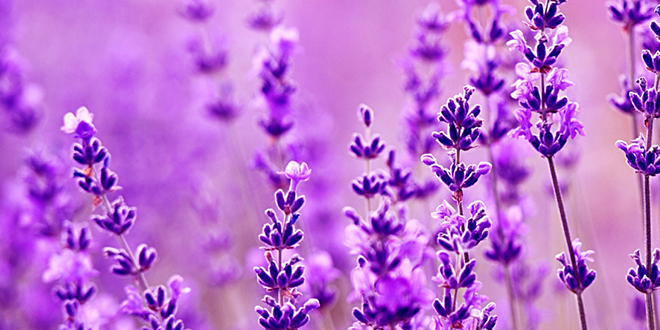 I first notice the calming smell of fresh lavender. Leaving behind the noise and traffic fumes of Bancroft Road I stepped through the door of The Lavender Beauty Salon and entered another world – a fragrant haven of light, peace and calm… and the smiling face salon manager Zoe Adams.
When I last visited the shop some time ago, it was home to 'Chocolart', a chocolate workshop company, but the outlet has recently been taken over by Hannah Smith to extend her successful beauty business.
Hannah has fifteen years' experience in the international beauty industry, and having trained at the renowned Ragdale Hall and taking in posts in Australia. Five-years-ago she opened her first Lavender Beauty Salon at The Old Kings Head Court (11 High Street) in Dorking. Her venture has thrived, and its success has enabled her to branch out now into Reigate.
Her new salon in Bancroft Road opened in May and is already attracting a loyal client base. Leading a team of 3 vastly experienced, qualified professional therapists is Zoe Adams. Zoe's thirst for perfection is complimented by Karla's Spa background and Leah's eyelash 'excellence' amongst all treatments. The salon boasts 3 beautiful treatment rooms, a pedicure / make up room plus 2 manicure stations.
Hannah is passionate about using only natural beauty products – none of which are tested on animals. She uses many from the renowned Eve Taylor range which contains no artificial colours or fragrances – something that today's discerning consumers are insisting on more.
Modern life can be pressured and stressful whatever our age and circumstances and it is hard to make time to unwind. However taking time out for some pampering and relaxation can reap rewards in more ways than one –both physically and emotionally.
The Lavender Beauty Salon offers an exceptional level of service, delivered by specialist therapists with competitively priced top-to-toe treatments for both women and men – from the familiar facials, manicures and tanning to pregnancy massage and wedding make-up. Pamper parties for children of all ages are available too and Gift Vouchers available for that special occasion both
on-line and over the phone for convenience.
Their range of treatments is very extensive, with a loyalty scheme in place for the returning client.
The salon is open six days a week with later opening hours on Tuesday, Wednesday and Thursday evenings – there are just so many reasons to visit this new Reigate salon!
Mind you, my own personal beauty regime mainly involves being thankful that my middle-aged eyesight can't see too clearly what's in the mirror.
Maybe it's time for me to visit 2 Pool House again now that it's home to cosmetic potions rather than chocolate portions. As receptionist, Jackie summed it up, 'From
chocolate to sweeter things…
By Sarah Ballingal