Stuart Simmonds – The Former Pro Cricketer Turned Children's Author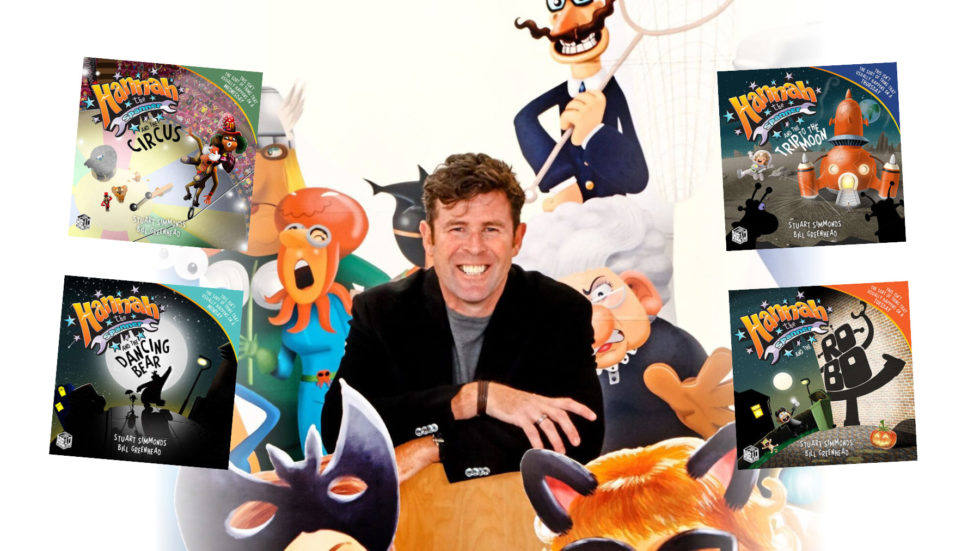 You may have heard of Stuart as he is an accomplished professional cricketer and sports coach and now runs a property business from his home in East Grinstead.
By Jamie Di Francescomarino
Having long considered writing children's books based on a promise made to his daughter when she was just five, last year he presented her with the first edition drafts on her 21st birthday. The series of 7 books titled "Hannah the Spanner" have been very popular across the nation. Prior to the "Hannah the Spanner" series, Stuart wrote an autobiography on a life in cricket titled "Watching with my Heroes" which was also widely sold throughout all major retailers. You can buy the series of children's books at www.hannahthespanner.com
Within just a year of their publication, Stuart has generated interest in children's TV series based on the books. The trailer for the series has been voiced by the legendary Dawn French. Production is currently on hold due to the pandemic. Stuart is passionate about encouraging children to read and regularly visits schools across the country to run workshops that help engage youngsters with reading and books.
Since starting his publishing company 'stuhead' he has been to hundreds of schools and workshops all over the country to help children become interested in all things book related. After speaking to Stuart he said, "We focus on the journey from the ridiculous things go on inside my head and how it goes from there all the way to the bookshops and websites". "Our big pitch is for the children to use their imaginations, either through words or illustrations. This for me is a child's biggest tool so we try to give them the chance to run with it and see where it takes them."
Here are a few tips from Stuart himself for getting children interested in books and reading:
1 – Let them read whatever they fancy and whatever they might be interested in at the time. My daughter Hannah, who was a reluctant reader at first, started out by reading football programmes because she hated the books that the school gave her.
2 – Have a go and make up some stories between the two of you. Use your imaginations and see what come out at the other end. Do the voices, make the noises, and have some fun. This is the time between you and your child, so make it as enjoyable as possible. If you think the stories have potential, then record it, write it down and get them to draw or paint the characters that you've made up. You never know, these scribblings may be worth a fortune one day!
3 – Try to make your time different from what they receive at school. Find out the subjects that your child likes and enjoys and then use that as a template for future books and projects. Go to the libraries and local booksellers and see what you can pick up.