St Catherine's Hospice lottery turns 18!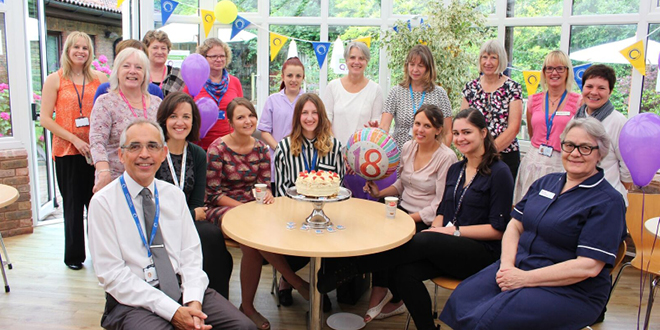 St Catherine's Hospice lottery is turning 18 and to celebrate the milestone, the charity is calling on members of the community to help make the event extra special by signing up to support them.
Since starting in 1998, St Catherine's lottery has raised more than nine million pounds and helped hundreds of terminally ill patients and their families.
Zoe Dolding, Individual Giving Co-ordinator at St Catherine's said, "We're really proud of all that the lottery has achieved in the last 18 years and look forward to continuing to grow over the next 18."
Pat Talbot, who won £1,000 in December 2015 with personal experience of St Catherine's, after her son-in-law was cared for by the hospice, explained what winning meant to her.
"I've been supporting St Catherine's lottery for about three years and was thrilled to hear I'd won! I'd had a difficult year so it was a lovely thing to happen" Pat said.
She added, "Supporting St Catherine's lottery is definitely worth doing. It's an easy way to support your local hospice with the added bonus of possibly winning a prize."
With less than a third of their funding coming from the government, St Catherine's really does rely on community support. Last year, lottery supporters' weekly pounds added up to around £600,000.
Mandie Pastars, Lottery Assistant at St Catherine's added, "We're lucky to have fantastic and loyal lottery supporters and volunteers and would like to say a big birthday thank you for their support."
The lottery costs just £1 a week and every entry stands a chance of winning one of 19 prizes, including the £1,000 first prize and currently, more than 16,500 members enter the weekly draws.
For more information or to join the lottery, visit www.stch.org.uk/lottery or call the Lottery Team on 01293 447373 (Terms and Conditions apply).
By Jacob White