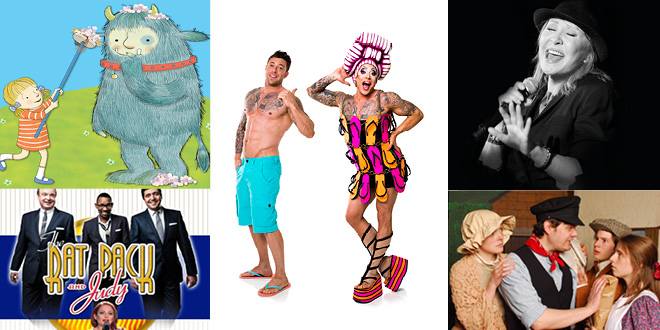 From musicals to children's classics, here's what's happening this month in our local theatres.
Priscilla Queen of the Desert The Musical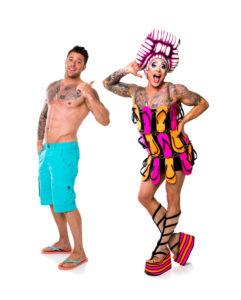 Prepare for the ride of your life, as Priscilla Queen of the Desert The Musical and it's feel good party-filled soundtrack comes to Crawley!
Based on the smash-hit movie, the international hit sensation is the heart-warming, uplifting adventure of three friends who board a battered old bus searching for love and friendship and end up finding more than they could have ever dreamed of. With a dazzling array of outrageous costumes and parade of dancefloor classics including I Will Survive, Hot Stuff, Finally, Boogie Wonderland, Go West and Girls Just Wanna Have Fun, this fresh, funny and fabulous musical will have you dancing in your seat.
Mon 18th-Sat 23rd April 
(Mon–Thu 7.30pm, £40.00, Fri 5 pm, £37.50 and 8.15pm, Sat 2.30pm & 7.30pm, all £42.50) at The Hawth, Hawth Avenue, Crawley, RH10 6YZ. 01293 553636.
The Rat Pack and Judy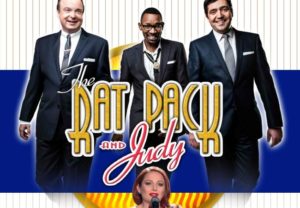 Get happy with Frank, Dean, Sammy and Judy in a night to remember at East Grinstead's Chequer Mead Theatre!
The UK's official number one tribute show brings together Frank (David Alacey from Lovejoy and Inspector Alleyn), Sammy (Des Coleman from Eastenders and The One Show) and Dean (Paul Drakeley from the BBC's Inside Out) for a night reminiscent of Las Vegas in its swinging heyday. The Rat Pack will be joined by their Swinging Orchestra under the Direction of BBC Musical Director; Don Hunt, the stunning L.A Showgirls and Britain's Got Talent winner Becky O'Brien, as Judy.
Friday 15th April at 7:30 pm, £19.50.
Chequer Mead Theatre, De La Warr Road, East Grinstead, RH19 3BS. 01342 302000.
The Railway Children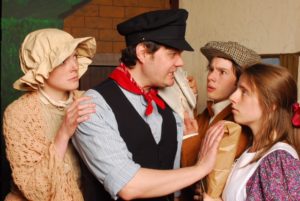 Image Musical Theatre returns to Redhill with this beautiful adaptation of E Nesbit's classic. The whole audience can participate and up to ten children will even be given the opportunity to perform on stage!
When Father is taken away by strangers, the lives of Roberta, Peter and Phyllis are shattered. Their mother is forced to take them from their London home to live in a country cottage. Whilst there, they learn about the railway from their new friend Perks and soon fall in love with it. They have many adventures, and when they save a train from disaster, they are helped to solve the mystery
of their father's disappearance. For ages 5+.
Tuesday 5th April, 2.30 pm, £9.50
The Harlequin Theatre and Cinema, Warwick Quadrant, Redhill, RH1 1NN. 01737 276500.
My Pet Monster and Me


Sophie Bucket lives on a farm with her dad and spends all of her time day-dreaming, but most of it alone. If only she had a little friend to share in her adventures. One day Sophie finds an egg. She keeps it warm, and out pops a cuddly, toothy, baby MONSTER! And so the family fun begins.
Monday 4th April 2.30 pm,
£9.50 (3 or more tickets cost £9.00 each, available from the Box Office).
Clair Hall, Perrymount Road, Haywards Heath, RH16 3DN. 01444 455440.
An Evening With Lulu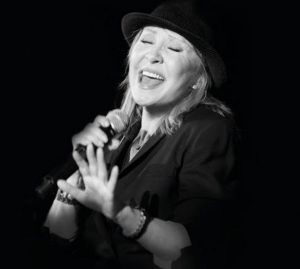 Over fifty years since her music career started, Lulu still has plenty to shout about with her new tour!
The Grammy-nominated singer will be performing hits such as To Sir With Love, The Man Who Sold The World, Relight My Fire and, of course, Shout and along with performing songs from some of her musical heroes, Lulu will also be taking us on a musical journey recalling personal anecdotes, songwriting experiences, and other entertaining stories.
Mon 18th Apr, 7:30 pm, £35.00.
Assembly Hall, Crescent Road, Tunbridge Wells, TN1 2LU. 01892 530613.