Running for 50 Years: Haywards Heath Harriers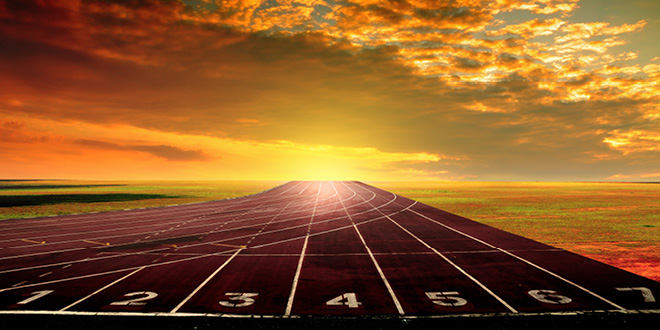 This year marks a milestone for local athletics team the Haywards Heath Harriers, who last month turned fifty!
The town has always had a passion for athletics, with running club Haywards Heath Athletics, pre-existing the Harriers, during the time just after the Second World War and into the 1950s. However, in February 1966, the athletics club we now associate with the town, was born (after joining the Amateur Athletics Association), and now, fifty years later has 290 members and even a waiting list for those under 16 wanting to join!
"The club began with cross country as its main core of interest," Linda Tullett, the club's secretary tells us. "At first, it was mainly a club for juniors and school age youngsters, but as some of these original members got a little older and some of the parents and helpers became more involved, a senior section developed."
"Nowadays, road races are much more popular than cross country and the track and field side is more active than previously. From small beginnings, the overall membership has grown to its current level of about 290!"
The club – the largest of its kind in Mid Sussex – welcomes everyone to join them, to enjoy and participate in running, regardless of your ability, as Linda explains:
"Haywards Heath Harriers is a friendly and welcoming club and it is great to feel part of a team. Everyone supports and encourages each other no matter what level they are. We all have the ability to achieve and reach our full potential whilst having fun. Just come along on a Tuesday night and feel part of a growing club – full details are available on the website. Athletes aged 16 and under will need to contact with club via the website due to us currently having a waiting list!"
Of course, as the Harriers celebrate their golden anniversary, they will be hosting some very exciting events, throughout the year!
"We have a number of events planned for the year including a dinner and dance, summer BBQ and an afternoon of fun athletic events for both club members and their families," Linda says. "We are also holding our annual track and field meeting on 28th April, the summer relays in June and the Hickstead cross country meeting in October.
For further information, please visit www.haywardsheathharriers.co.uk or contact: enquiries@haywardsheathharriers.co.uk.