Reigate St Mary's Fantastic grounds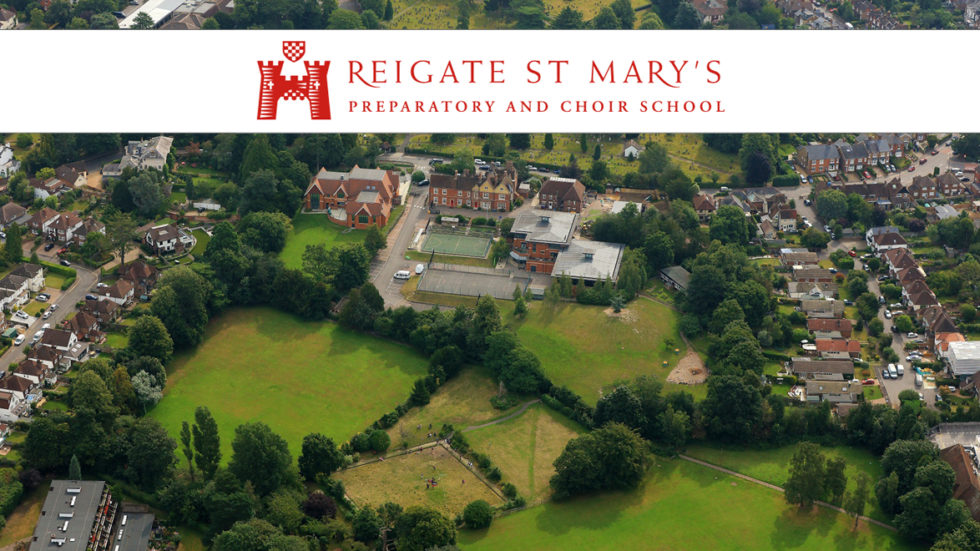 Reigate St Mary's is set in 15 acres of grounds with plenty of room for the children to run around, build dens, roll down hills and have adventures.
All year round, good use is made of the playgrounds, nature reserve, EDEN area (for quiet time), vegetable patches and pond. Outdoor learning is an integral part of life here for all our year groups.
Early Years has a number of dedicated outside play areas and the children spend as much time as possible in the fresh air. Green Shoots and Kindergarten share a large multi-sensory outside area and the children love to use the play equipment, water and sand, and ride tricycles or play with balls. Reception have their own playground with a trim trail, and climbing equipment and they are often outside painting, playing with foam and exploring. All of Early Years make full use of the rest of the grounds too and tadpole hunting in the pond is a favourite activity.
The Lower School children have timetabled Forest School sessions in a special Forest School area in a secluded part of the school grounds. Forest School fosters independence, resilience, confidence, problem solving and creativity and the children's progress and development is closely monitored by our highly trained practitioner.
In the Upper School, the children's lessons are taken outdoors whenever possible. Concepts can be taught in relevant and practical ways and often children can solve problems and grasp concepts outside that they have had difficulties with in the classroom.
Many a time I have observed children do something outside that they had yet to achieve inside. That sense of space for many young children is key. Sam Selkirk