Ordinary People Singing In Extraordinary Places…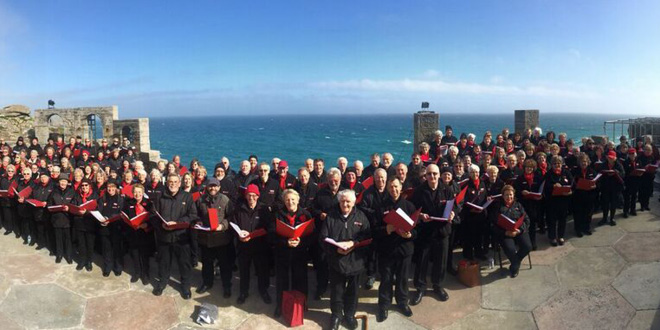 With over 12 adult choirs throughout Surrey and Sussex, including one in East Grinstead; inChoir hope to bring together like-minded singers to
have fun and raise money for charities.
The first ever inChoir meet-up took place in East Grinstead, just over seven years ago. Now the choir have over 800 members, consisting of enthusiastic singers and even whole families!
"We wanted a singing group where everybody could sing the big numbers together," co-founder Mark Heppell told us. "There would be no need to audition, no need to sing solo, and everybody would be welcome. And they could bring their mum, dad, husband, wife, son, daughter etc. We also wanted a singing group that moved away from the traditional choral music, which tends to be either classical or sacred music. We wanted to do something different!"
And something different they have done; by taking their group members to perform at a diverse range of venues, including the Chequer Mead Theatre, Wakehurst Place, Leeds Castle and as far a-field as The French Alps, The Finnish Arctic Circle and Cape Town.
Through these performances, concerts and even a charity single, the choir raised a fantastic £25,000 in 2015 alone, which was donated to Breakthrough Breast Cancer, the Multiple Sclerosis Society, the Motor Neurone Disease Association, the Sussex Cancer Trust, Kangaroos and Children in Need. They also took part in events for organisations such as Hospice in the Weald, St Catherine's Hospice, and Great Ormond Street Hospital, among others.
The group would like to invite any fellow singers to join them, as Mark explains:
"Anybody is welcome to sing with inChoir. Our members range from teenagers to grandparents in their eighties. No need to audition or sing solo. Just come along!"
inChoir meet on Tuesday evenings at the Jubilee Community Centre, between 7:45pm – 9:15pm. www.inchoir.co.uk