New balls please… Introducing the Horsted Keynes Lawn Tennis Club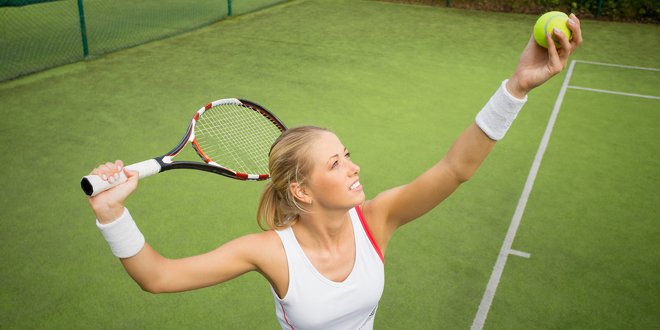 Do you think of yourself as the next Nadal? Fancy yourself as Federer? As wonderful as Williams'? Or maybe you can rule the court like Radwanska? You don't need to be a pro to enjoying being a member of Horsted Keynes Lawn Tennis Club – the club at the heart of the village is all about fun.
So, while the elite of the game battle it out at the All England Club you can enjoy the surroundings of a friendly club based in Mid Sussex boasting three quality hard courts, a Lawn Tennis Association licenced coach, a thriving clubhouse social scene and services including re-stringing and re-gripping.
If you have an appetite to play tennis, whether competitively, for the first time or returning after a break this is a club which might just be game, set and match for you all at a reasonable price tag.
Membership Secretary Alan Davies said: "We're a small, friendly club with a strong social play focus."
Dating back to the Second World War the club's philosophy is simple – get out and enjoy playing tennis in a friendly ambience which is bolstered by events held throughout the year for members.
"Our club social events bring a buzz to the membership. In December we are going to the Royal Albert Hall for the end of season tournament there, a trip subsidised by our social fund" Alan says.
Current active membership stands at around 250 – competitive players can take part in the Horam League for men's, ladies and mixed doubles matches, played at home and away starting at 6.30pm.
One of the annual highlights is a junior tournament, open to all junior members, grouped by age.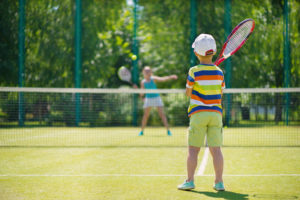 The tournament takes place in a single day and according to Alan, juniors are vital to club success.
The club has a proud and thriving junior set-up which runs all day on a Saturday each week, with young players totalling more than 60 each week playing against each other whilst having fun.
Alan said: "Rob Jones, our coach has done a great job building the club up. We're keen to get as many youngsters involved as possible, and we hope our membership structure will help this."
Club membership prices for 2016
(correct at time of going to press):
Single adult £92.00-a-year, An additional adult £11.00-a-year
An additional junior £5.00-a-year
Single junior (without an adult member) £20.00-a-year
To join Horsted Keynes Lawn Tennis Club, or for more information about the club visit: www.hkltc.co.uk, or email: membership@hkltc.co.uk, or call: 01825 790410.
By Jacob White