Is your mole a friendly one?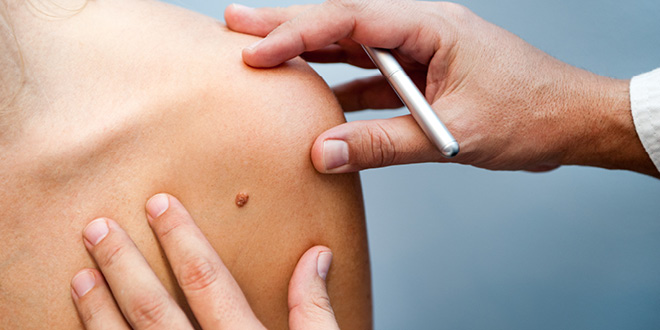 We are not talking about the furry mammals that live in tunnels, but more importantly, melanoma which usually presents itself as little brown spots just like moles.
To know if they are friendly or not you need to keep an eye them. There are certain changes to the areas that need to be watched and if any of these happen you should contact your GP or skin cancer specialist straight away and explain what you have noticed.
Things to look out for:
If they get lumpier across the surface or change in size
If the border of the area changes in shape
If they itch or bleed
If they change in colour – particularly turning patchy
If the texture changes at all
With school holidays soon upon us and the hope of good weather, The McIndoe Centre feels it our responsibility to re-inforce the Slip, Slop, Slap and Wrap message:
Slip on a T-Shirt and other clothing to protect bare skin if you feel the heat is too much
Slop on the sun cream (remember areas such as ears and neck)
Slap on a hat – the kind with a neck flap are great for kids
Wrap on a pair of sunglasses to protect your eyes
At McIndoe, our plastic surgeons see a number of patients with skin cancers and whilst we don't want to stop anyone from enjoying the sunshine we do ask you to do it sensibly.
Follow the four points and enjoy your day.
For further information call 0800 917 4922 or visit themcindoecentre.co.uk