Maidenbower Pupils Get Very Arty On The Buses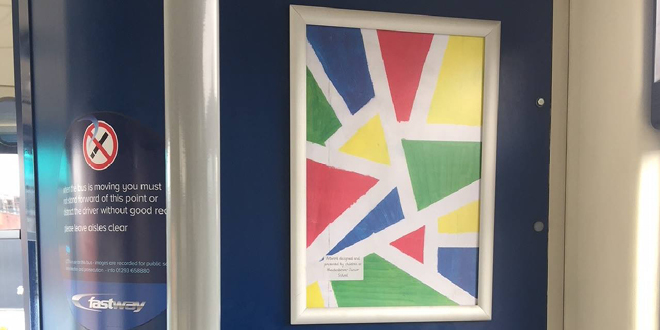 Did you use the Fastway 100 which serves Redhill, Crawley and Maidenbower during the summer? If you did, you may just have noticed the art in the poster holders located behind the driver.
These holders are usually reserved for bus information, however, for a limited period this summer artwork from children at Maidenbower Junior School took centre stage on the Metrobus service.
The school approached bus company Metrobus, which serves West and Mid Sussex to ask if it could showcase some of the children's art, and Metrobus were happy to oblige.
Charlotte Wyatt, from Maidenbower Junior School (MJS), said: "Some of the children in MJS have recently created some artwork to present to the rest of Crawley. The school have recently displayed work in museums, libraries and theatres, but a moving display board is a first for us! It provides the children with an opportunity to celebrate their work and creativity outside of their school community."