Life-changing dog gives Sally a new lease of life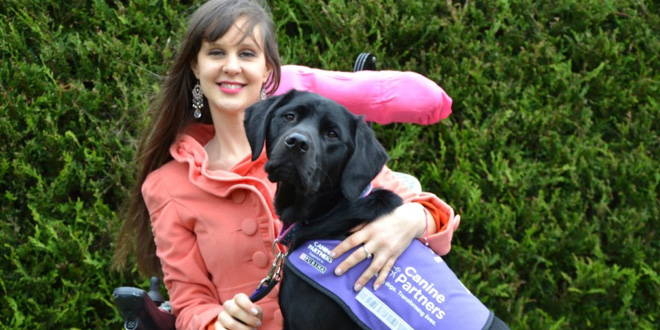 Sally Whitney was just 17 when she was struck down by a mystery virus making her unable to leave her bed other than to go to the toilet.
She was diagnosed with Lupus, a severe autoimmune condition and Ehlers-Danlos syndrome which affects her connective tissues and causes mobility problems.
Sally's health worsened and since 2013 the previously fit and active woman has been confined to a wheelchair and unable to be left alone in a room in case she has a seizure or a medical emergency.
Since Ethan a golden retriever cross black Labrador who was trained by the Midhurst-based registered charity Canine Partners has come into her life, things have been on the up and they are inseparable.
The organisation provides assistance dogs that transform the lives of disabled people and now the 29-year-old from Brighton can be in her bedroom with no one but her four-legged best friend.
"He constantly monitors me, identifying when my normal movements turn into the jerky movements of a seizure and he calls for help" Sally said.
Ethan has learnt how to help with everyday tasks like fetching water, picking up anything Sally drops, opening doors and he even knows how to use Sally's contactless credit card when they are shopping.
He chooses her underwear – with a penchant for the pink and lacy!
Sally, said: "Ethan has given me freedom and a positive outlook about being in a wheelchair, and we have a very close relationship."
Ethan and Sally are one of Canine Partners' 378 partnerships. These life-changing dogs provide practical, physiological and psychological help, increasing independence and confidence.
"I am a smiley person and people would often come and ask me about my bright pink wheelchair but also my health.'
"Now the first thing they ask about is Ethan and what he does for me which I love.'
"My poor health and disability are not the focus of the attention anymore" Sally said.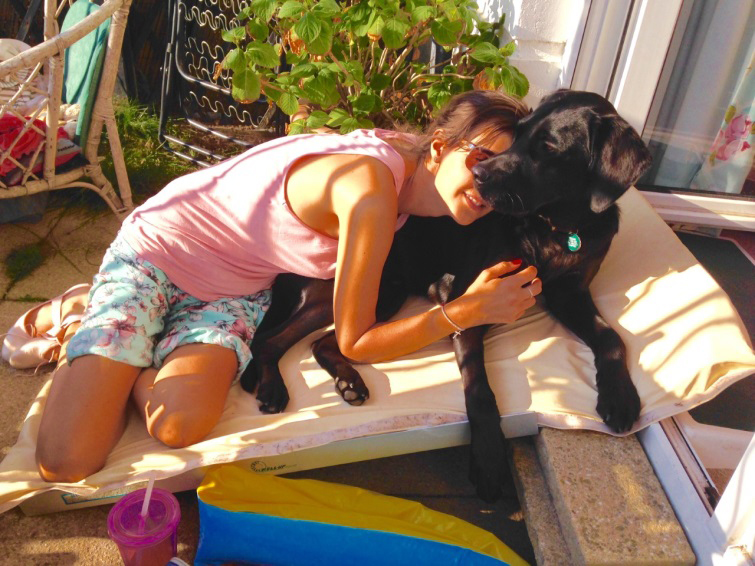 Each partnership costs the charity £20,000 – the charity receives no government funding and therefore relies on sponsorship and donations from members of the public to continue training its dogs.
Canine Partners aim to train dogs to meet the needs of people with the most complex of disabilities and the dogs are matched to the applicant's needs.
Canine Partners host a calendar of events every year including its recent Pedal for Paws cycling challenge which saw more than 100 cyclists pedal across the South Downs raising more than £4,000.
[box type="info" align="" class="" width=""]For more information about Canine Partners, future events or details on how to help, please call: 08456 580 480 or visit:
caninepartners.org.uk
[/box]