LeLa.Body and Mind – cultivating the power of the mind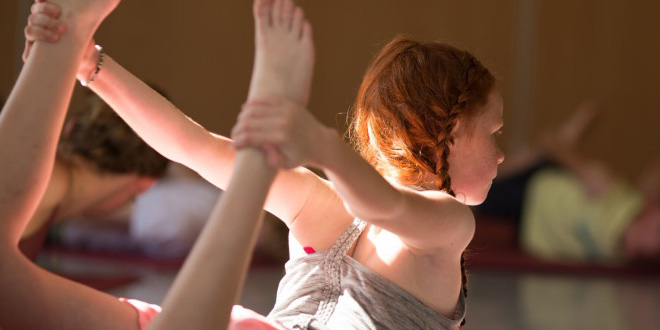 Lela.Body and Mind is an umbrella project created by two paths crossing – Angelika Hajdecka from 'Balanced.With Angelika' and Rebecca Jame from 'Sarvanga yoga' – both are passionate yoga and mindfulness teachers based in Sussex.
Angelika and Rebecca have now joined forces to create retreats, events and workshops to help both adults and children to live a rich and mindful life.
The adolescent workshops are tailored to different age groups, from 4-9 years-old and 9-16 years-old and there are plenty of adult mindfulness courses also available.
Angelika is a mum of two children who worked as a member of staff in a psychiatric hospital for five years before starting this venture – she is also a trained counsellor and a yoga teacher.
Like Angelika, Rebecca is a trained yoga teacher but is also an aromatherapist and practices massage therapy. They both share a strong desire to introduce mindfulness teaching into the education.
Since last year, Angelika has been teaching yoga and mindfulness in schools under the name YogaZest. Together they believe every child needs to learn to be still, to develop skills and notice their emotions.
Children are living in a very demanding and busy world and their minds have few opportunities to re-wire and reflect what is actually happening around them.
The workshops include creativity, storytelling and aromatherapy using eco-friendly products, encouraging children to use crafts to represent their emotions and mindful walking to get back in touch with nature.
There is also a focus on teamwork within the group, noticing their circles of friends and learning how to support each other in a positive way.
In the sessions, Rebecca encourages the children to design their own guided meditation using the skills they have learnt and to share them with the group.
Angelika and Rebecca also run a workshop for parents and their children. It's a perfect opportunity to learn about different mindfulness and techniques and how to translate them into daily life.
"Yoga and mindfulness have helped my children and I understand each other better. After I pick my children up from school, we sit in the car and meditate for one minute, focusing on our breath and re-connecting ourselves to the present moment," Angelika said.
"Using mindfulness daily helps you to recognise intuition and it enables you to discover yourself. Even if that means meditating for two minutes while the kettle boils. Sometimes stress can stem from unresolved issues from childhood and mindful meditation can help you heal the worries," Rebecca added.
As well as the classes, Angelika visits elderly people in care homes around the community to guide sessions of gentle movements and breathing exercises, finishing with a relaxing cup of tea.
Lastly, Lela.Body and Mind have an online shop that sells products that are featured in their workshops including lavender eye pillows and essential oils, perfect for a good night's sleep!
[box type="shadow" align="" class="" width="600″]For more information, visit:
www.lelabodyandmind.co.uk/
or,
www.sarvanga.co.uk
/ or,
balancedwithangelika.co.uk
[/box]