Introducing The Mid Sussex District Scouts: Fun, Exploring And Travelling The World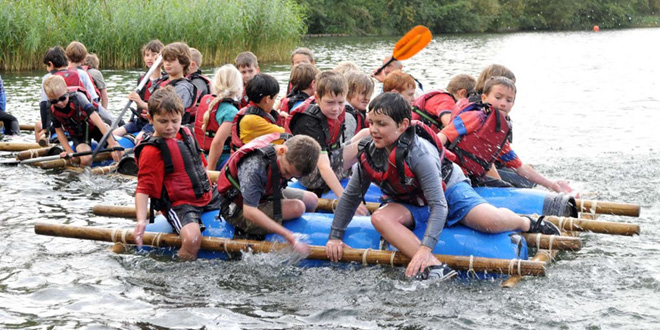 The Scouts has long been known as helping young people in the UK enjoy new adventures, but every local group is different. The Mid Sussex District Scouts want people to know exactly what they get up to and find those who are looking for the same type of adventure.
We chatted to Robin Springer, who has been a member of the Scout association since he was six, about what your local Scout group does for the community.
The Mid Sussex District Scouts was formed in 2010 as part of a restructure of West Sussex Scouts.
"We started as a District of 14 groups covering an area of Hurstpierpoint, Cuckfield, Scaynes Hill, Ditchling and everything in between!" said Robin.
"Shortly after starting we saw an immediate need for the 15th group based in Bolnore Village and we worked with the local community to open a new group, this has grown from strength to strength, and we opened a second Beaver Colony in October 2015."
The different groups are separated depending on their ages, and there are a lot more groups than you probably realise. There is a Beaver Colony (aged 6-8) a Cub Pack (8-10) and a Scout Troop (aged 10-14). Robin says as groups grow, they often open second sections allowing for the reduction in waiting lists.
In addition to the sections based at group level, they also have two older sections, Explorer Scouts (aged 14-18) and Network (aged 18-25) based at District level.
"We have 5 Explorer Units with approximately 80-90 young people total and a Network that is in it's infancy but is growing strong," added Robin.
So what do they actually do? The simple answer: a lot.
[tie_slideshow] [tie_slide]
[/tie_slide] [tie_slide]
[/tie_slide] [tie_slide]
[/tie_slide] [/tie_slideshow]
"As well as exciting and adventurous activities being run at all sections across the groups, we also run a very active district calendar with activities like Raft Races, Hiking Challenges, Archery and Shooting competitions," said Robin.
"We held our annual Escape and Evasion event near the end of last year which included over 250 people on a night navigation exercise. Almost every month sees a new and exciting activity to get involved with."
Some of the young people involved in the association have travelled the world as Scouts including, Africa, Iceland, Switzerland, Japan and many more. But it's not just for the young people – adults wishing to get involved in international events are also welcome to enjoy these opportunities.
The Scout association also runs award schemes with young people getting the opportunities to gain badges and awards they can be proud of. But, as the need for more scouting in the District grows, so does their need for support.
"That doesn't just mean weekly sessions with young people, even if you're only able to get involved 1 hour a month," Robin explained.
"There's a place for you in Scouting. We look for people to support behind the scenes, perhaps in an admin role?
"Adults also have the chance to gain extra skills and experience as instructors and such, with our extensive adult training support.
"If you're up for a challenge, why not get involved?" Contact the team through recruitment@midsussexdistrictscouts.com.