Horsing Around For Charity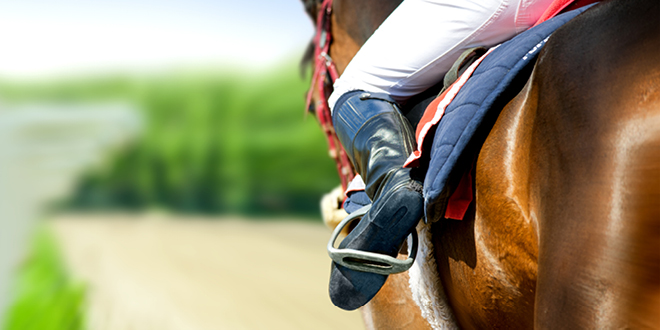 This month sees the anticipated annual Horley Lions Horse Show return – an event that has raised over £65,000 in its 26 years of running! We spoke to Lion Peter Moxley to uncover all about this entertaining fundraiser taking place on Sunday May 29 at Felbridge Show Ground .
Can you tell us a little about the history of the Horley Lions Horse Show?
Our Horse Show has been going for 26 years and initially was held at Meath Green Farm. However, we have moved on from those days and now hold the event at the Felbridge Show Ground, which offers superb facilities. We estimate that over the years the show has raised £65,000 for charity, which has always been donated to The Riding for the Disabled Association.
Why did you decide to support the Riding for the Disabled Association?
We chose to work with this charity as it has done so much to assist people who are disabled. I have been privileged to actually witness at first-hand what this charity does for the disabled, as it actually empowers the individual developing their self-confidence. The word "inclusion" is often overused but in the case of this charity, that is exactly what it does. It offers bespoke facilities to assist people with a disability, to experience the thrill of riding, or perhaps just grooming a horse.
What can we expect to see at this year's show?
We have six jumping classes not to mention hunter classes. We also hold numerous classes covering showing of the horse itself, as well as those focusing on riding skills. Then, we have clear round events which are designed to give young, inexperienced riders the opportunity to ride their pony over greatly reduced jumps and if they get round they are awarded a rosette. The tiny tots are catered for with a fancy dress class where both the rider and the horse are bedecked in regalia!
What do you enjoy most about the annual show?
It's got to be the look of achievement on the riders face when they get a clear round or perhaps win a rosette in a class – it has to be seen to be believed. I also like this show as we are addressing a totally different sector of the general public who through their interest in horses can support the RDA.
The Horse Show is a real community-feel event, how can residents get involved?
We are blessed with the support of a number of people in the 'horsey world' and equally secure the support of senior scouts who undertake the physical work of erecting the fences when they are knocked down. Believe me, those fences are heavy!
That said, we are always looking for people to assist us whether they are acting as clerks for the judges, working in the jumping rings, messengers or car park managers. I always think it is a miracle that the show actually takes place, as we the members of Horley Lions, have little knowledge about horses! We rely upon the expertise of 'horsey' type people who give their time willingly to judge, as well as assist in the secretarial work that can be quite demanding.
The Horley Lions Horse Show takes place at The Felbridge Showground on Sunday May 29. Entry for the public is free. For further information visit: www.horleylions.org.uk. To join the group email: Membership@horleylions.org.uk or call Peter on 07740855665.