Horley Flower Club are Back in Bloom!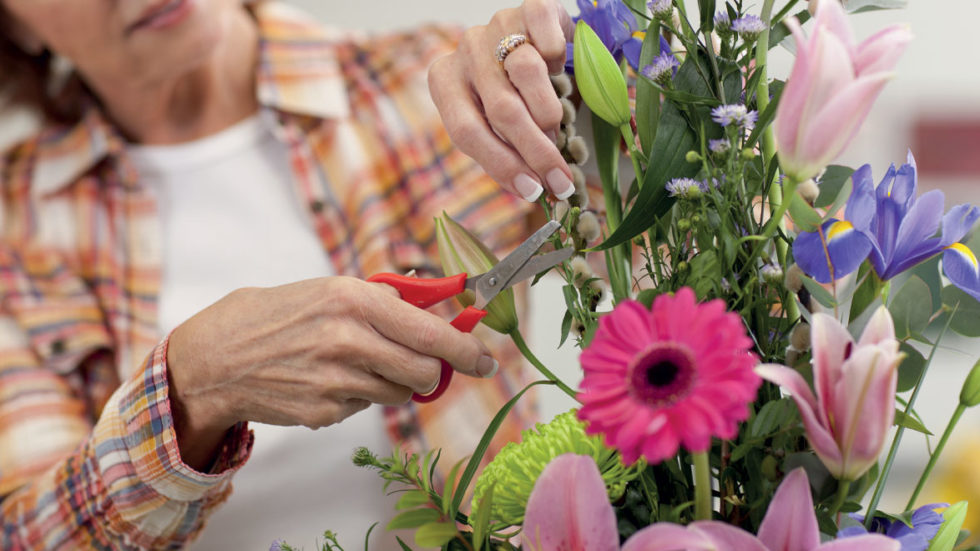 After well over a year off from their face-to-face club nights, Horley Flower Club returned to their regularly monthly meetings back at the start of September.
Meeting on the first Tuesday of each month, the 45 members of the very popular Horley Flower Club meet to enjoy the fun, friendship and happiness that their mutual interest in flower arranging brings to them all.
The club meets at The Regent Hall in Horley on the first floor from 7:30 pm – 9:30 pm and their meetings for the next couple of months will be as follows:
Tuesday 2nd November
Tuesday 7th December
Tuesday 4th January
Tuesday 1st February
With a programme of flower arranging demonstrations by qualified demonstrators, workshops suitable for both beginners and experienced members, a sales table and much more including exciting club competitions and shows!
If you think the club is perfect for you, you can speak to a club officer about an annual membership and if you would like to come and try it out for one night only, a visitor fee is £5.
The club has a great programme in place for the rest of the year with demonstrators to inspire you and a Christmas show on 27th November and with all the many months missed the club are so excited to have you back and of course, gain some new members!
If you would like more information, you can visit the Horley Flower Club website horleyflowerclub.org.uk