Heyland & Whittle's New Festive Collection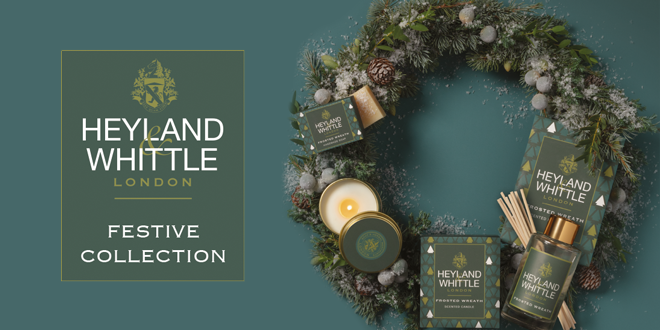 Heyland & Whittle's New Festive Collection
It's safe to say that we all feel autumn has well and truly set in and while darker nights and cooler temperatures can get you down, there are things to look forward to. Obviously, the biggie is Christmas and even if you think it's still a little early for that, then we're here to tempt you with our new Festive Collection.
Comprising three scents and available in a number of products, this new range celebrates the best of the winter season. Whether it's the cosiness of candlelight, the spice of mulled wine or the sparkle that everything takes on at Christmas, we've got just what you need to get you into the spirit.
Competition Time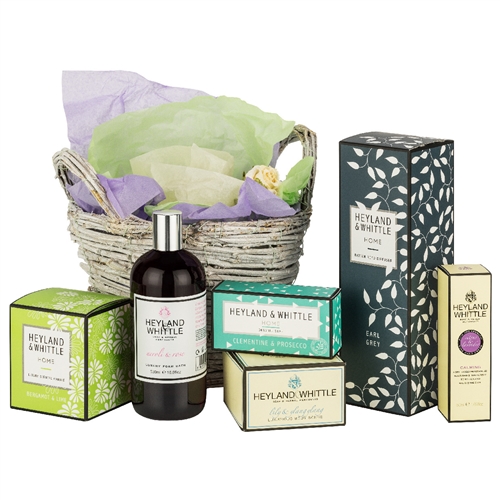 FESTIVE SPICE
Nothing says Christmas like this carefully balanced mix of cinnamon, oranges and lemons to both relax and invigorate. Think Christingle services, the fruit cake baking
in the oven and cinnamon
sticks threaded with red ribbon and attached to dried orange peel hanging from the tree.
FROSTED WREATH
If you buried your nose into
your Christmas wreath when
picking it up from the florist
you'd get a beautiful rush of
sweet pine scent. This would
be followed by notes of
orange, sandalwood, seasonal berries and smoky balsam. We've saved you the embarrassment of having to inhale your festive decorations and distilled this feeling into our Frosted Wreath fragrance.
MULLED WINE
Nutmeg, cinnamon, clove & ginger… just thinking about the ingredients for our favourite mulled wine recipe is making us feel warm inside. Bringing them to life with red wine and citrus notes as they gently simmer in the pan turns these humble items into more than the sum of their parts.
We use the same alchemy for the beautifully balanced scent in our Mulled Wine products and we think you'll love filling your home with them.