Haywards Heath Welcomes New On-Call Firefighter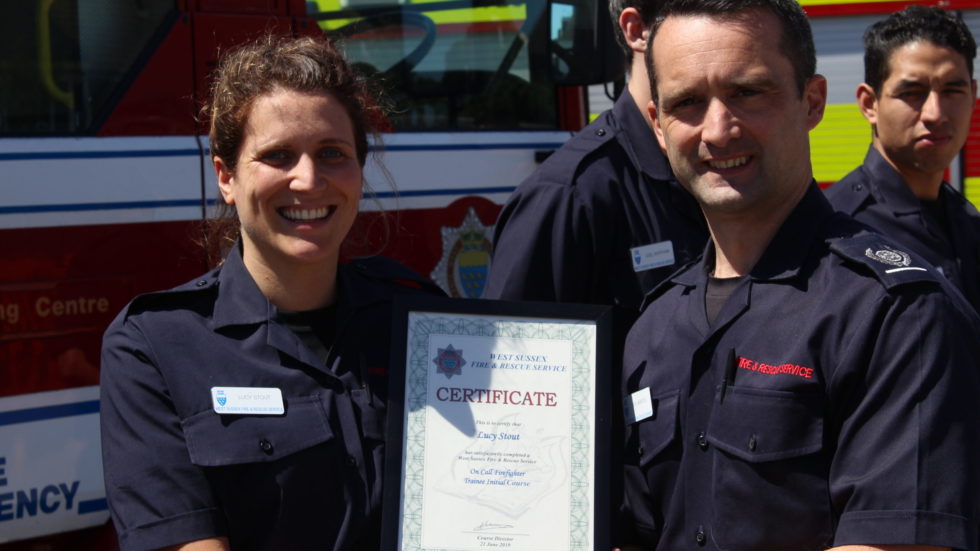 Haywards Heath Welcomes New On-Call Firefighter
West Sussex Fire & Rescue Service welcomed nine new retained (on-call) firefighters to its ranks this summer, including at Haywards Heath, following an intensive two-week training programme.
Having been thoroughly put through their paces in the yard at Worthing Fire Station the new recruits welcomed their families and friends to a pass-out parade before joining West Sussex fire teams.
They are now providing on-call support, many of them have full-time jobs elsewhere in their communities, being close to a station, they can be paged at any time to respond to an emergency.
For detail car valeter Lucy Stout, joining the fire service was also something she had dreamed of doing, and after putting in the hard work, she is now joining the crew at Haywards Heath.
She said: "Everyone is really friendly, and they all want to help you out – they want you to pass. The hose running was hard, but it was fun and there was a lot of encouragement from the team."
For more information about West Sussex Fire & Rescue, visit: www.westsussex.gov.uk/fire