Haywards Heath Business Backs Sussex Charity In Fundraising Efforts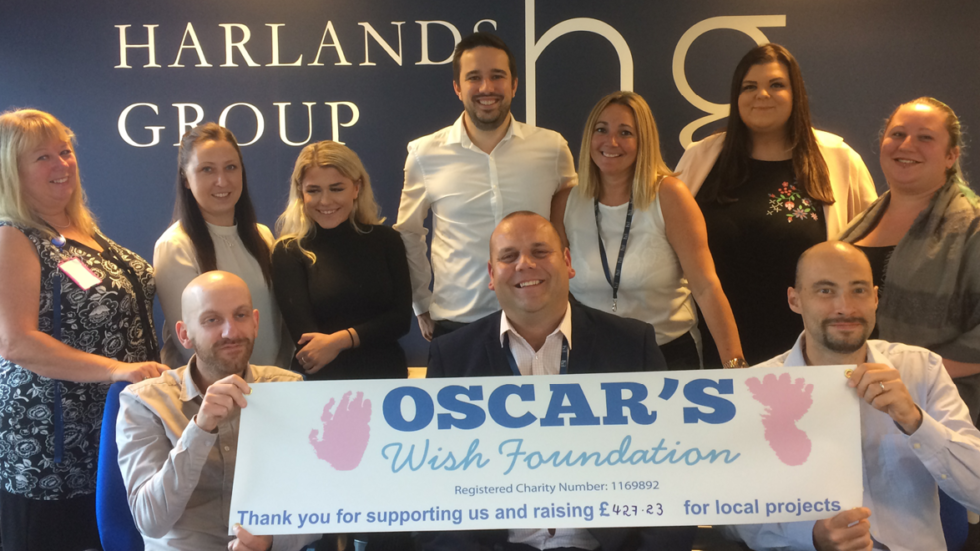 Earlier this year, employees from Haywards Heath-based business, Harlands Group helped plan stalls and entertainment for a family fun day to raise money for the bereavement support charity Oscar's Wish Foundation which supports families who have lost a baby through a number of circumstances.
The event boasted a host of family-friendly events including a 'yucky dip' where guests paid to place their hand in boxes to guess the contents. There were also old favourites such as a guess how many sweets are in the jar competition, face painting, as well as a BBQ and a bar.
Oscar's Wish Foundation (OWF) was founded by Sussex mum, Gemma Kybert three years-ago to support parents and families after the stillbirth of little Oscar. OWF is staffed by the bereaved parents and family members, and offers resources, support and information to those who have experienced the loss of a baby before, during or shortly after birth.
Gemma, said: "I sat on the hospital floor after giving birth, cradling the most precious and beautiful boy in my arms. I looked out and gazed at the lights, I wondered if my beloved dad and nan were looking down. I knew there and then that my life was about to take a different journey, not the journey I should have been on but due to factors beyond on my control."
Since its start, OWF has raised thousands of pounds and supported countless bereaved families – fundraising initiatives have included a family teddy bears picnic, and entrants in the London to Brighton cycle ride, and the Brighton Half Marathon. 2017 has proven to be a busy year for fundraising and one of the most popular events was the Harlands Group family fun day.
Speaking about the day, OWF founder, Gemma Kybert, said: "The day was fantastic with music which created a fantastic atmosphere, coupled with Pimms and blue skies. The inflatable 10ft slide, bungee run and 36ft obstacle course were busy with adults and children. The entries for the Bake Off competition were fab – thanks to everyone that entered cakes!"
The day ended with a charity head shave, and saw guest Daniel who had been growing his hair since April go under the blades. He was was willing to have his hair shaved off raised more than £100.00 in a head shave auction. Those guests who bid the three highest amounts were invited to shave a strip of hair off as Daniel did his bit to help raise money for OWF.
Gemma, added: "Many families approached the OWF Stand to share their tragic stories and many asked how they could help support OWF. There were tears but a sense of unitedness. The support, love and understanding that was harnessed at the event was phenomenal to be part of."
Oscar's Wish Foundation
The charity's vision – Provide support for parents, families and siblings who experience the loss of a baby
The charity's values –
Dedicated to raising awareness
Compassionate about making a difference
Respecting grief is personal and unique
Validation of every life that is conceived
Offer information and support without judgment
Acceptance of every loss
The charity's objectives – Oscar's Wish Foundation is established for parents, families and siblings to:
Provide support through bereavement packs
Help relieve suffering, distress and misfortune experienced by parents, families and siblings who have lost their baby through miscarriage, stillbirth, genetic interruption, neonatal or infant death
Holding community and fundraising events to support and raise awareness
Reduce the feeling of loneliness, depression, anxiety and isolation felt by grieving families
Support for parents by increasing contact with other families who have experienced similar loss
Support for parents, families and siblings who have experienced a pregnancy, birth or infant loss with the donation of the charity's Love-a-Bear programme
By Jacob White