Haywards Heath Arts Festival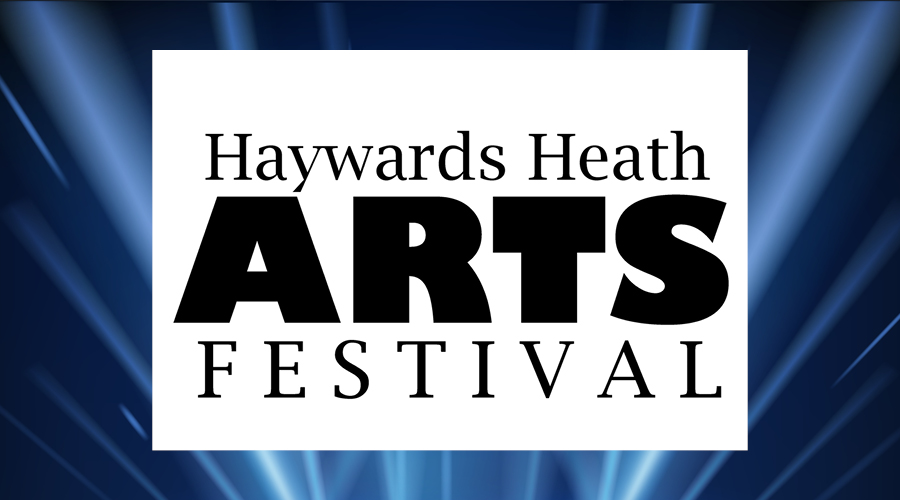 Building on the overwhelming success of last year The Haywards Heath Arts Festival returns with an exciting programme of events and activities for all ages and interests. Taking place from the 9th to the 17th of September 2023.
The festival will showcase the best of local and national talent across a wide spectrum of artistic genres. Whether you want to enjoy a live performance, join a workshop, browse an exhibition, or discover something new, organisers hope that there'll be something for everyone during festival week. The underlying purpose of last year's festival was to demonstrate just how much interest in the arts exists in this area and how much we need to keep Clair Hall as a community theatre space for performances and art in this area and this is still just as important now.
A new event for this year is 'Haywards Heaths Got Talent'. "Whether you're a singer, dancer, musician, comedian or have any other talent you want to showcase, we want to see it!" said the event's organiser, Wendy Swinton-Eagle. All the details and entry forms can be found on the festival website. Please note, that heats and finals are both at 7:00 pm at the Haywards Heath Social Club on Wivelsfield Road on the 13th and 15th of September respectively.
The festival committee, helped by volunteers, aim to promote and support the arts in the town and surrounding areas and to raise money for its charity partners, who this year are 'Hope and Homes for Children' supporting the fantastic work they do for the children caught up in the conflict in Ukraine and the Motor Neurone Disease Association. The festival is also supported by generous sponsors and partners, including the Haywards Heath Town Council, Gatwick Airport, The Co-Op and the Orchards Shopping Centre.
The festival's programme of events and ticket information is available on the festival's website www.haywardsheathartsfestival.co.uk. You can also follow the festival on Facebook for the latest updates and news. We hope to see you there!