Have A Flippin' Good Time In Horsham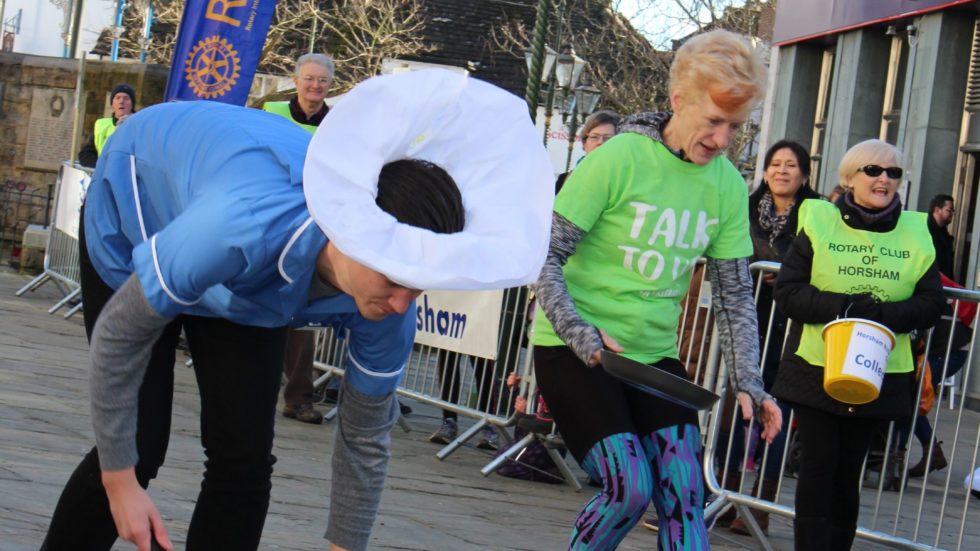 Have A Flippin' Good Time In Horsham
Horsham's annual charity pancake races return this month on Thursday, February 20, and you are invited to head to the Carfax in the town at 12.00pm to see local businesses try their luck on the famous rotary pancake racecourse with frying pans in hand!
This year, the 13th charity pancake race is perfect for the half term week alongside other fun-filled family activities, and special guests, past guests have included children's TV legend and presenter of gunge-filled CBBC gameshow, Get Your Own Back, Dave Benson Phillips.
The event which is weather dependent for safety reasons is organised by the Rotary Club of Horsham in partnership with Horsham District Council and sponsored by Mansell McTaggart, sees competitors walk an 80-metre course with pancake-in-hand.
For more information about the Horsham Charity Pancake Race 2020, call: 01403 754005, or visit: www.horshamrotary.org.uk